Prepping your Christmas turkey in advance
by
The Batch Lady
- https://thebatchlady.com/r/3181/
Get your turkey prepped and ready for the big day with this simple step by step method.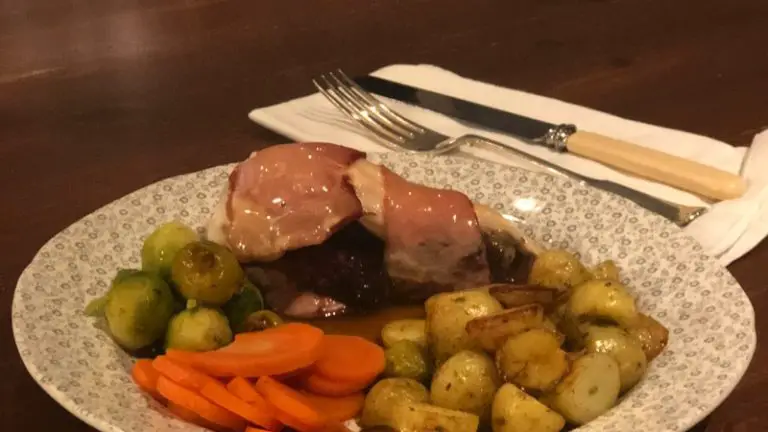 Ingredients
different kinds of stuffing
Method
Get your turkey and take all the giblets and neck out from inside.

Find a roasting pan big enough for your turkey.

Add chipolata sausages to the pan (optional), these cook in the fat and so are soft and don't crisp up, so its up to you, my husband loves them but they are not for me.

Next add your turkey to the pan.

Fill each end with a different type of stuffing and use a cocktail stick to seal the back end.

Next cover the legs and skin with streaky bacon and salt and pepper the bird.

Finally put tin foil over each leg, add a splash of water, cover the dish with a lid or tin foil and put it in the oven.

You can prep the turkey a few days in advance and just don't add the splash of water until you are going to cook it. Put it in the fridge once prepped.

Cooking instructions

Under 4kg: 20 min per kilo then 70 minutes added on.

Over 4kg: 20 min per kilo then 90 minutes added on.

You can get your turkey cooked in the morning then leave covered in foil to cool on counter, while you use the rest of the oven space to cook everything else.