Lime Cream Pie
by
The Batch Lady
- https://thebatchlady.com/r/4920/
This pie is similar to a cheesecake. So delicious and great to grab out of the freezer if you have got guests coming over or just fancy a mid-week dessert!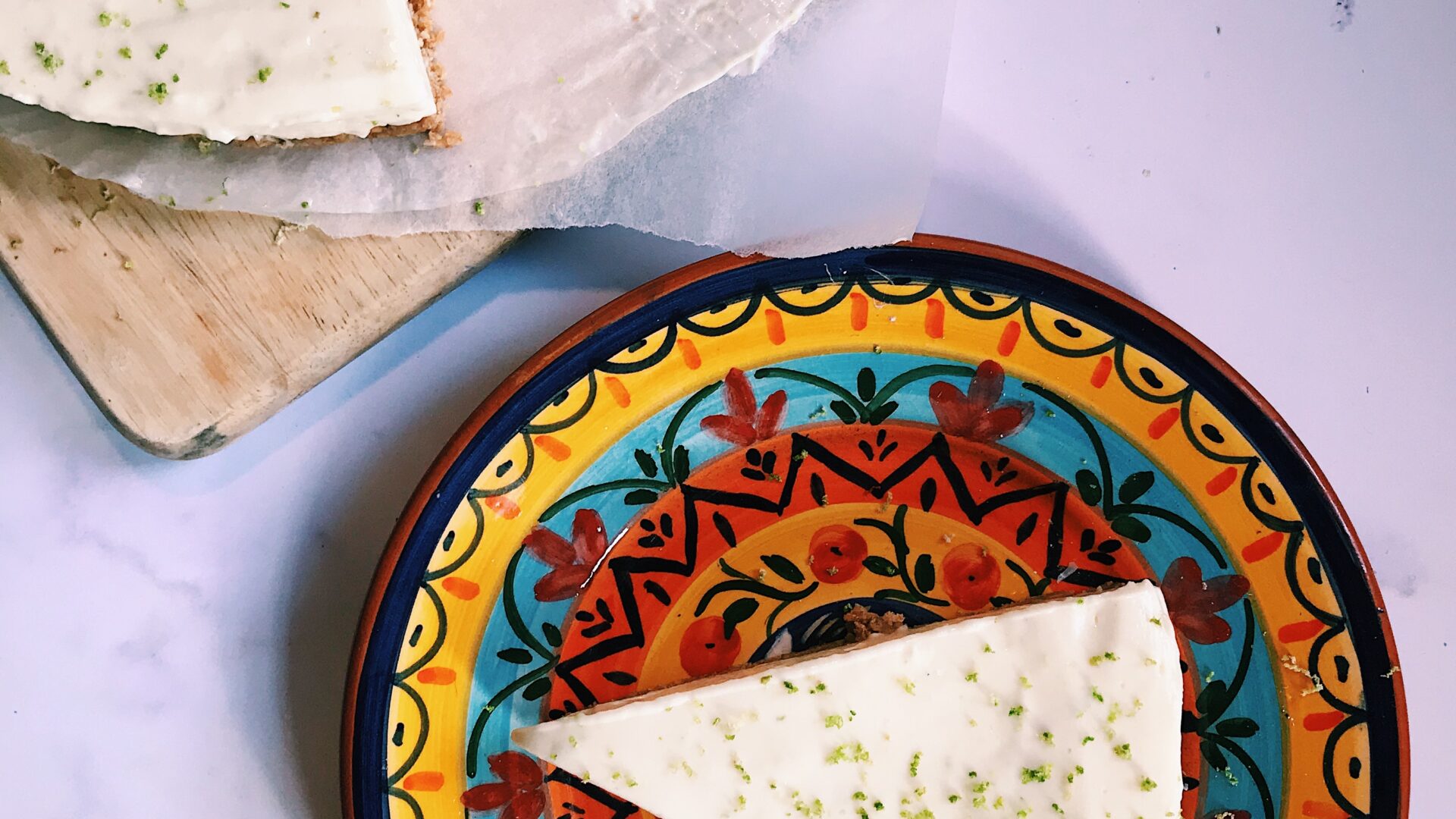 Ingredients
condensed milk

1

can

(

405

g

)
Method
Line a 9-inch springform tin with baking paper.
Using a freezer bag, put your biscuits in and bash with a rolling pin until the biscuits are a fine crumb. Now pour the crumbs into a mixing bowl.
In a small bowl melt the butter in the microwave and pour over the biscuit crumbs.
Now, empty this mix into your lined tin and press all the mixture down to cover the bottom of the tin with an even layer. Place in the fridge while you make your filling.
In a mixing bowl add the condensed milk, cream cheese, double cream and the zest and juice of the 4 limes.
Using an electric whisk or a handheld whisk, combine the mixture until everything is incorporated at the mix has thickened. This will take 3-4 minutes with an electric whisk or 10-12 minutes if you are doing it by hand (I would recommend going it with an electric whisk)
Remove the base from the fridge and pour the mix over the top.
Return to the fridge to set. This will take a couple of hours.

Ready to freeze

As soon as you have poured over the mix over the base you can put it straight into the freezer- just make sure that you cover well with cling film and foil and sit flat in the freezer. If you want to cut up the pie so you can take it out slice at a time it is best to let the cheesecake set in the fridge for 2-3 hours before cutting it up and freezing in slices.

Ready to eat

Remove from the freezer and leave to defrost in the fridge overnight. Once defrosted serve up and enjoy!