Red cabbage
by
The Batch Lady
- https://thebatchlady.com/r/3422/
This red cabbage recipe is great, it is a brilliant side dish that goes well with stews, pies and is a great dish served alongside your Christmas roast.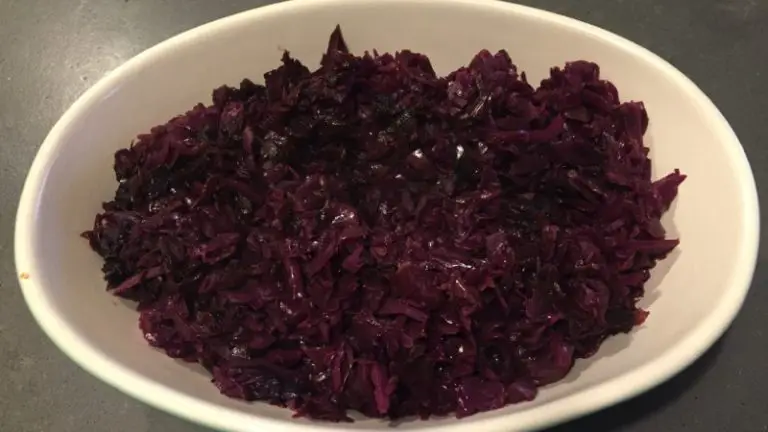 Ingredients
Frozen chopped onion

1

cup

(

115

g

)

Pre-chopped frozen garlic

Apples (with or without the skin)

Red wine vinegar

0.5

cups

(

120

ml

)
Method
First if you have one, get your food processor out and shred your cabbage. Otherwise, chop it finely.

Next heat a splash of oil in a large saucepan and add in the fennel seeds, leave these for a few minutes to infuse, then add your frozen chopped onion and garlic and stir over a medium heat.

Once the onion has begun to soften add in your apple, cabbage, red wine vinegar, sugar and Chinese 5 spice.

Stir and leave this for 15 minutes on the stovetop, or you can transfer to a low oven, if you don't have time to give it the odd stir.

For Freezing

Simply put the mixture into labelled, sealable freezer bags. Flatten bags to ensure you can stack them in your freezer.

Ready To Eat

Simply remove from freezer and defrost overnight in fridge or use the cold-water method.
Once defrosted, heat in saucepan on the hob or in the microwave until piping hot (around 3 minutes in microwave).