Frozen roux
by
The Batch Lady
- https://thebatchlady.com/r/3292/
I owe this fab idea to the lovely girl called Purdie. I met Perdie on holiday in Suffolk and she had just finished a cookery course. She was working as a chef for a company catering weddings, so she is an expert on batch cooking to extremes! Thanks, Perdie for a top tip!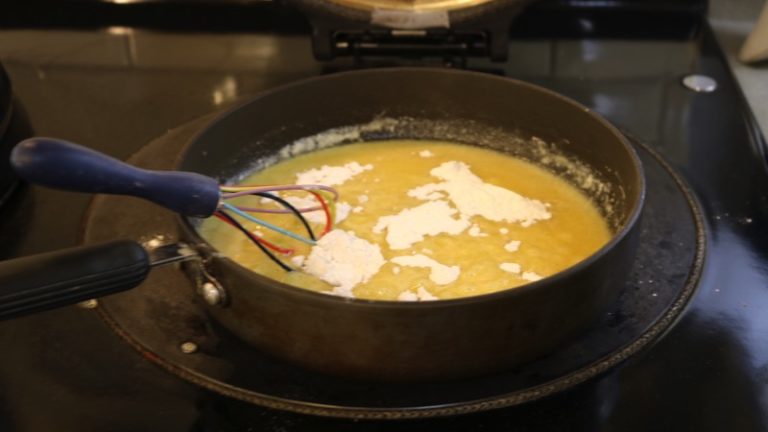 Ingredients
flour

1

cup

(

110

g

)

Butter

0.75

cups

(

170

g

)
Method
Many sauces require a roux to thicken them so these are really handy to have.

A roux is simply equal parts of butter and flour mixed together to create a substance that will help thicken any sauce. Rather than spending time weighing a small amount of butter and flour and stirring continuously every time you want to make a sauce, instead make a batch of roux and freeze it in ice cube size chunks ready to use whenever needed.

Melt butter in a large sauce pan over a low heat, taking care not to burn it.

Add the flour gradually, stirring continuously, keep the pan on the heat and stir for 10 minutes.

Once it is all stirred through, pour into ice cube trays and freeze.