Vegan spaghetti bolognese
by
The Batch Lady
- https://thebatchlady.com/r/3460/
This is a meat-free take on the classic family favourite. Who would know the difference?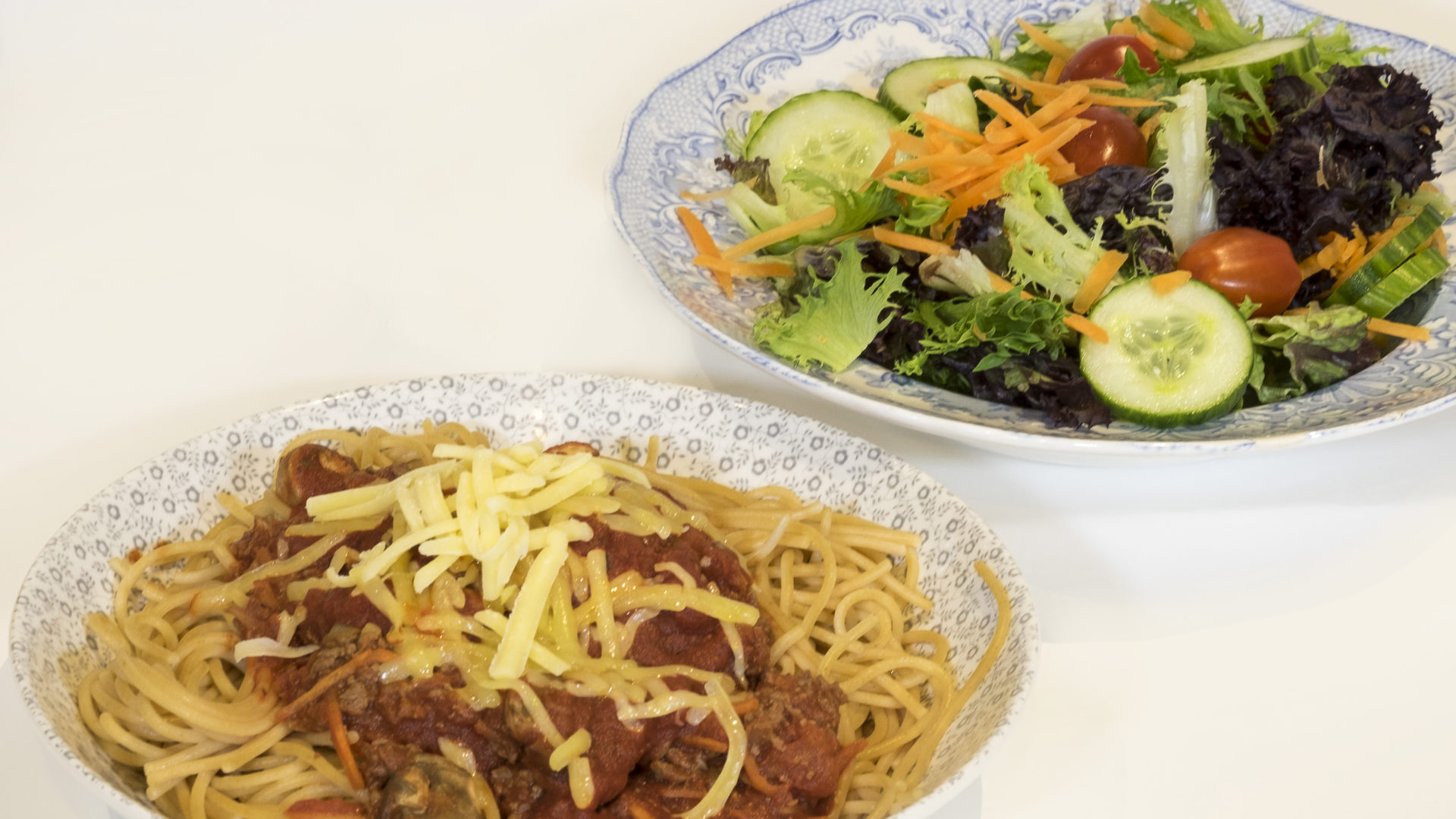 Ingredients
Frozen pre-diced onion

2

cups

(

230

g

)

Meat free mince ( we use Salisbury own brand)

Water

0.5

cups

(

120

ml

)

Grated carrot

2

cups

(

140

g

)

Sliced mushroom

2

cups

(

140

g

)

Dried mixed Italian herbs

Ready chopped frozen garlic (or garlic puree)

Yeast flakes (I use marigold Engevita brand)
Method
Fry the onions, garlic and mince together in the olive oil until cooked (10 mins).

Stir in the Bisto granules, the water, purée and herbs, cook for a further 4 mins over a low heat to ensure the mince is cooked for the required time. Then remove from the heat and allow to cool to room temperature.

Add the frozen mushrooms, carrots, chopped tomatoes and passata.

Add the yeast flakes and season to taste.

Ready for the Freezer

Simply portion out the mixture into a labelled sealed freezer bag and freeze flat.

Ready to Eat

Remove from freezer and defrost overnight in the fridge.
Heat the mince mixture to piping hot and serve with freshly cooked spaghetti and dairy free garlic bread.