Gluten Free Chicken and Pesto Pasta Bake
by
The Batch Lady
- https://thebatchlady.com/r/5027/
This is a wonderful easy pasta bake, a great one to pop in the oven when you fancy something comforting!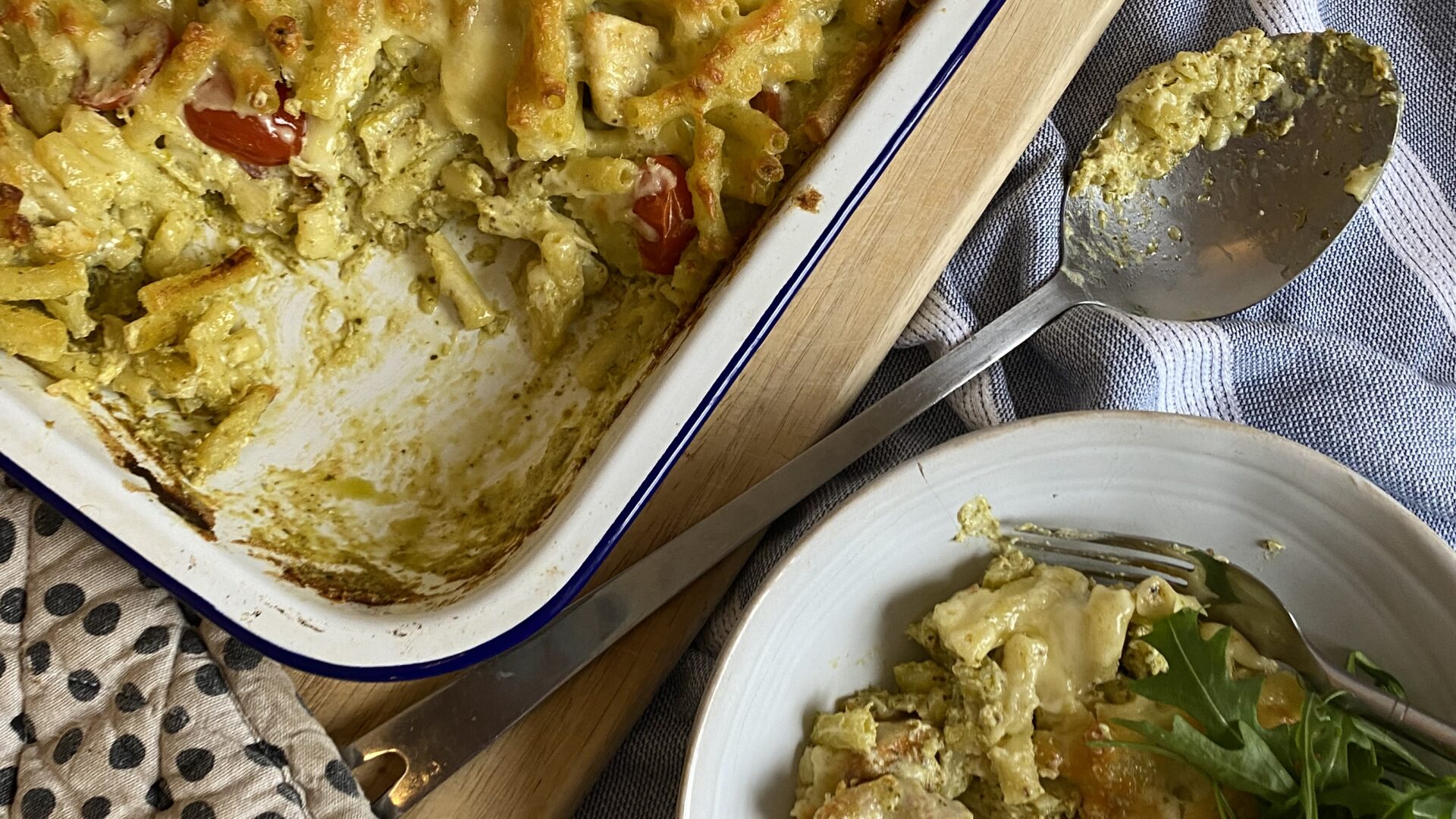 Ingredients
double cream

0.5

cups

(

120

ml

)

milk

0.5

cups

(

120

ml

)

grated cheddar cheese

1

cup

(

140

g

)
Method
First of all you want to get your pasta cooking in a saucepan of boiling water. You want your pasta to cook for 6 minutes so pop a timer on. It will not be fully cooked but don't worry.

While the pasta is cooking, cut up your chicken into small chunks.

Add a frying pan to a medium heat with a drizzle of oil and fry your chicken chunks until cooked through and season well.

Head back and drain your pasta if not done already. Leave to cool in its colander. 

Once your chicken is cooked, add to a large mixing bowl and then add in the double cream, milk, cream cheese,  pesto and chopped tomatoes and mix well. 

Add in the drained pasta, mix well then pour into an ovenproof dish. 

Scatter over the cheese.

Ready to freeze

Once cooled, wrap up well in cling film and foil and place in the freezer.

Ready to cook

Preheat the oven to 180oc and place the frozen pasta bake in the oven for 50 minutes – 1 hour until piping hot. Cover with foil if needed.