Sweet Potato and Black Bean Quesadillas
by
The Batch Lady
- https://thebatchlady.com/r/5089/
These quesadillas are so easy to make and are the perfect Mexican lunch or dinner. These can be made vegan very easily by simply swapping the cheese for vegan cheese and ensuring the wraps you buy are vegan. These quesadillas come in at 73p per portion so are a great cheap lunch and a great one to batch!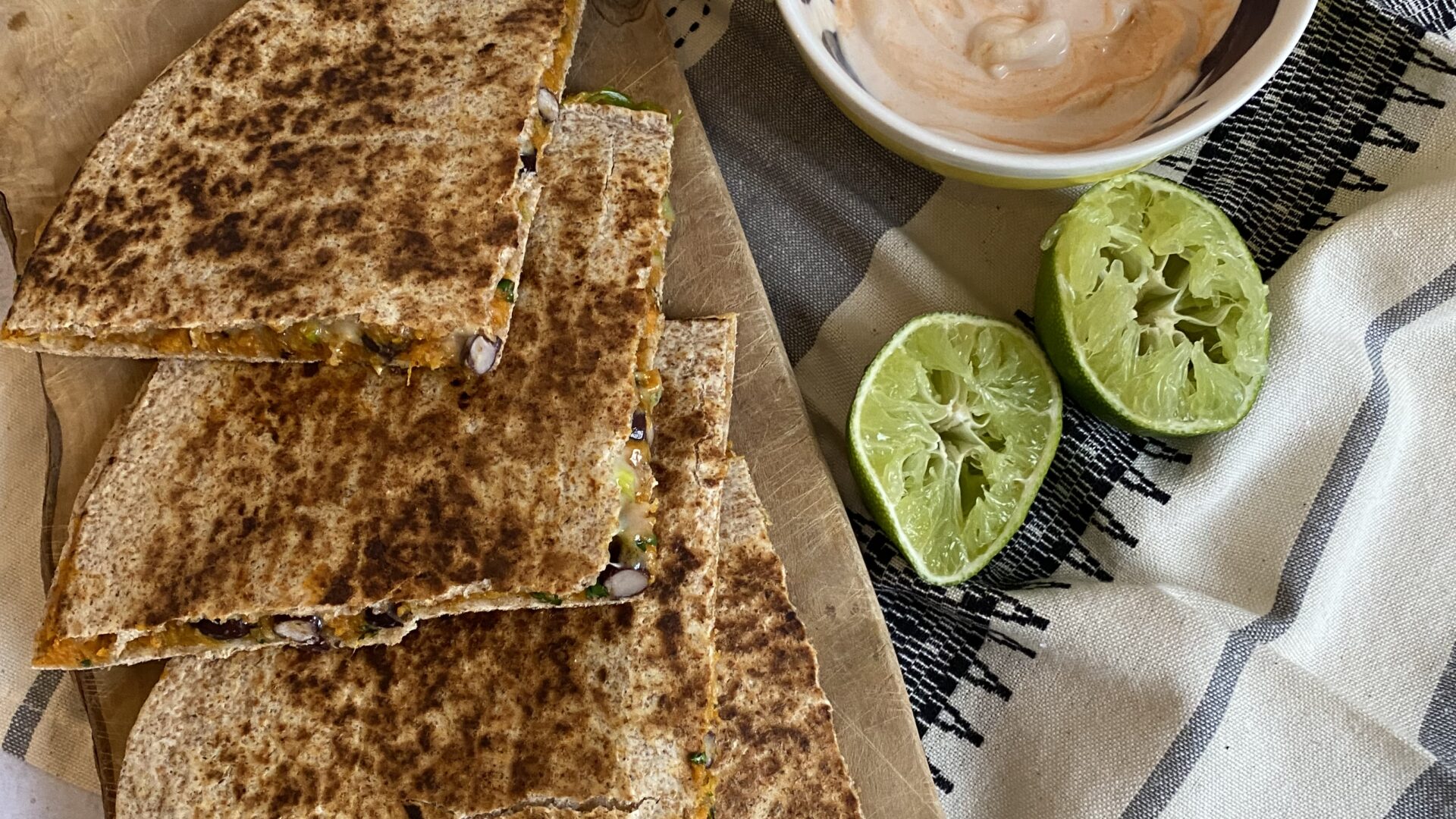 Ingredients
frozen sweet potato chunks
Method
Preheat the oven to 200oc 

Add the frozen sweet potato to a baking tray and cover with the spices, oil and season well. Mix well so the potato chunks are well coated. 

Place in the oven for 30 minutes until soft and golden.

Once cooked, remove from the oven and using a fork, smash the sweet potato into a mash. Add the lime juice, spring onion and chopped coriander and mix well.

Lay out two of the wraps and spread the sweet potato mix between the two wraps. Scatter over a good sized handful of the black beans over each and then scatter over a handful of cheese over each. Place a wrap on top of each to enclose the filling.

Now take a good non-stick frying pan and place on a medium heat. 

One by one cook the quesadillas for 3 minutes on each side, being very careful when you flip over so that the filling doesn't fall out. Once lovely and golden on each side, remove from the frying pan, cut into four quarters and leave to cool.

 

Ready to freeze

Once cooled, add to a freezer bag placing a piece of parchment paper between each slice. Place in the freezer.

Ready to eat

Remove from the freezer and leave to defrost. Reheat in the microwave for 2-3 minutes or reheat in in the oven at 180oc for 10 minutes.