Easy roast potatoes
by
The Batch Lady
- https://thebatchlady.com/r/3315/
Roast potatoes really are a staple of any roast or Christmas meal. Having a batch in the freezer means that you can grab them out whenever you need them. This recipes uses goose fat or dripping to give you the best every roast potatoes!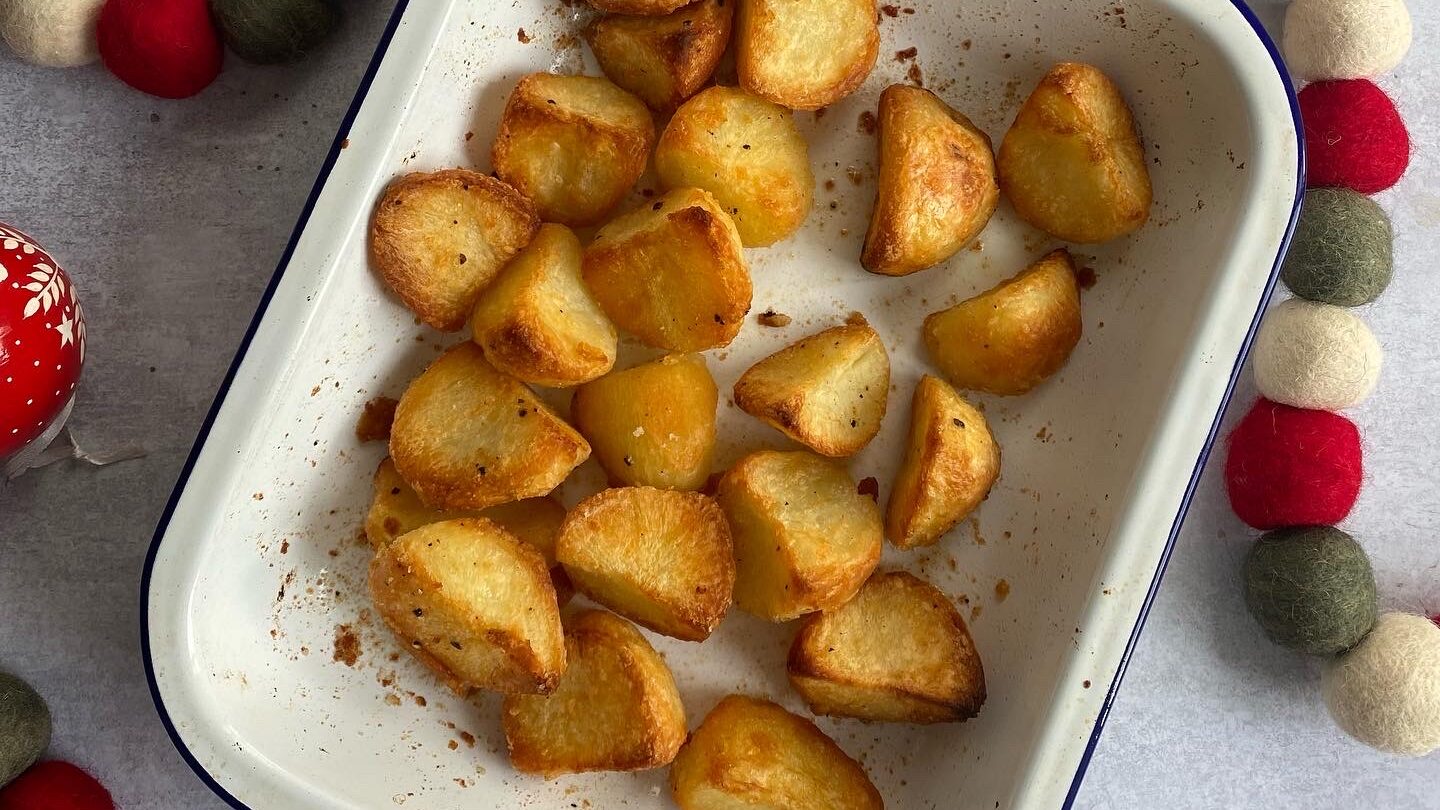 Ingredients
Fresh rosemary (when ready to eat)
Method
Before you start put the jar of fat somewhere warm so the fat melts to a liquid consistency.

Wash and peel the potatoes. As someone who is always short of time I rarely peel anything, if you don't want to peel, just scrub it with a fresh new scouring pad, but having done both options peeling definitely gives better results.

Once peeled cut your potatoes into quarters or eighths depending on the size of potatoes but you do want them to be similar sizes.

Parboil the potatoes, until slightly cooked but not soft.

Drain the water and put back on the stovetop for a few minutes until shake the pot vigorously to fluff up the edges of the potatoes and to slightly dry them.

Pour fat into a large flat-bottomed dish and start to lay your potatoes into the fat, give them a minute then transfer them with a slotted spoon onto a tray. Basically you want the warm potatoes to just soak up a bit of the goose fat on all sides.

Continue till all your potatoes has been dipped and spread out on trays.

Ready to freeze

Make sure the potatoes are completely cool before you pop the trays into the freeze, leave the trays for around 2 hours, then you can take them out and they should be hard enough to take off the tray with a spatula and transferred to a labelled sealable bag. Ready to be frozen long term.

Ready to Eat

Cook on a pre heated roasting tray from frozen at 220oc for 45-50 minutes, checking and turning occasionally.