Easter Fudge
by
The Batch Lady
- https://thebatchlady.com/r/5059/
This fudge is so so easy! It is a lovely edible gift to give to friends and family.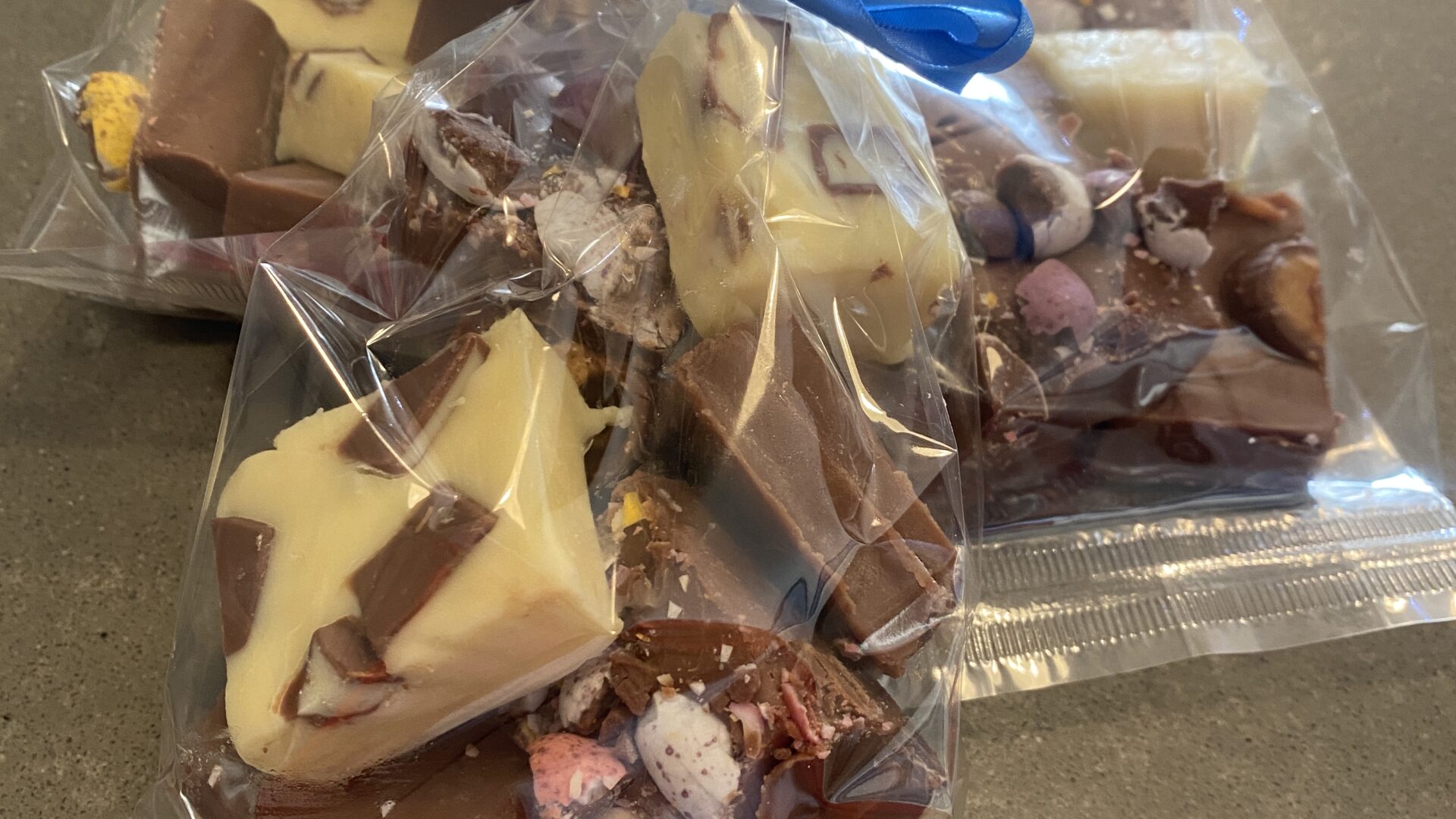 Method
Line a 20 x 20cm square tin with parchment paper and set aside.
To a medium sized saucepan add the condensed milk, chocolate and butter and place on a low- medium heat until the chocolate has melted. Once melted, stir in the crushed mini eggs.
Pour into the lined tin and place in the fridge to set for 3 hours.

Ready to store

Once set, remove from the fridge and cut into chunks. Store in an airtight container in the fridge for up to 3 weeks.