Aubergine Katsu Curry
by
The Batch Lady
- https://thebatchlady.com/r/5069/
This wonderful dish is the perfect veggie fakeaway. Breadcrumbed discs of aubergine topped with katsu sauce and served with rice will be your new favourite Friday night recipe!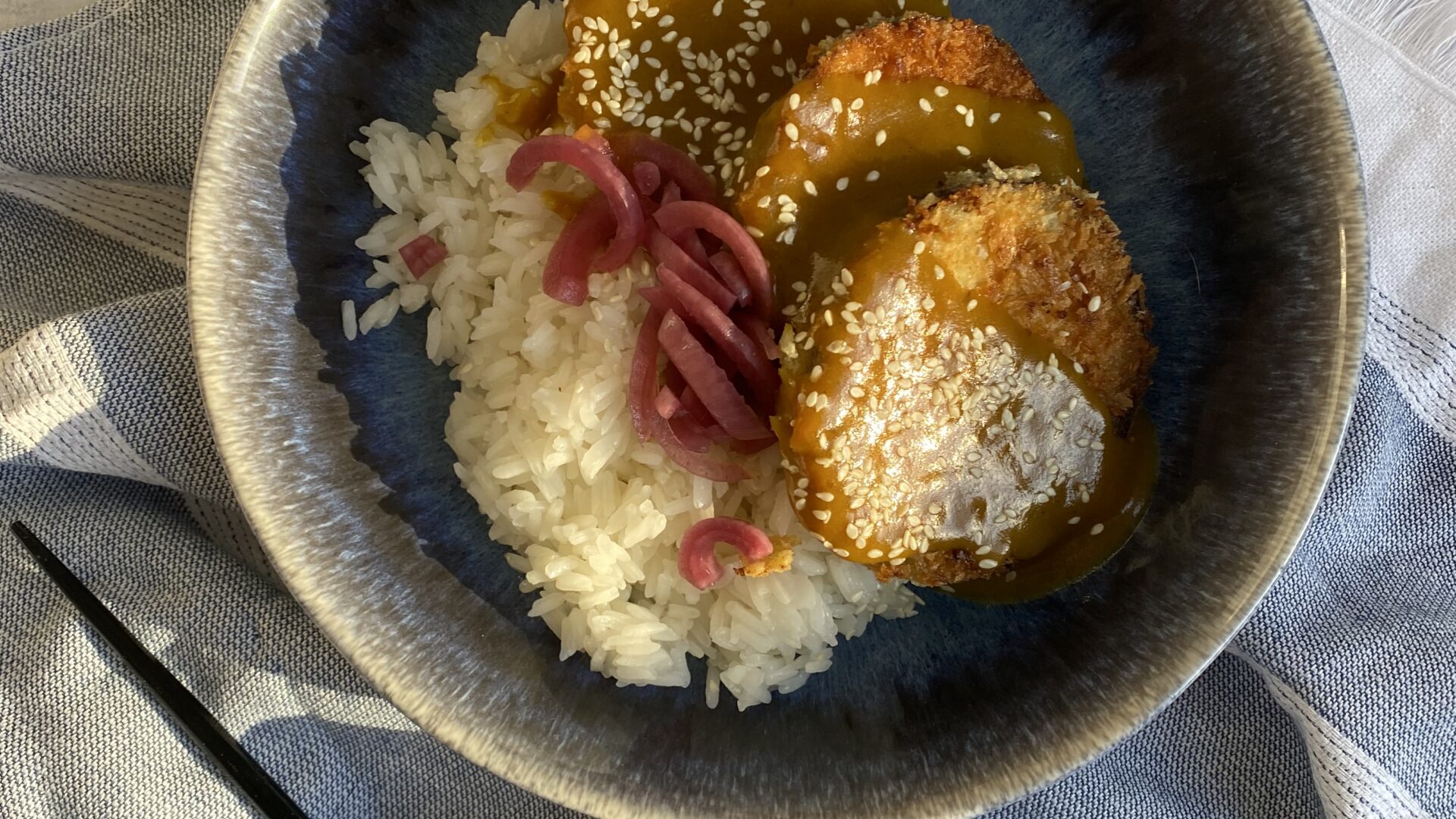 Method
Slice the aubergines into 1 1/2cm discs. 

Add the flour to a bowl and slowly whisk in some cold water until you have a thick batter.

Add the breadcrumbs into a separate bowl.

Now take a disc of aubergine and dip into the batter and then into the breadcrumbs making sure to coat well at each stage.

Once coated, place on a lined tray and repeat until you have coated all the discs.

 To a large frying pan add 2 cm vegetable oil and place on a medium heat.

Fry the aubergine slices for 2-3 minutes on each side until golden, fry these in batches and remove and place onto a tray lined with kitchen roll once cooked. Leave to cool.
Ready to freeze
Leave the slices to cool completely before flash freezing in the freezer on the baking tray for 1 hour until hard, then add to a freezer bag to save space.

 

Ready to eat

Remove from the freezer and place on a baking tray and into a preheated oven to 200oc for 15 minutes. Meanwhile,  heat your katsu sauce in a saucepan.. Serve the aubergine discs with the sauce over the top and a side of rice.