American breakfast skillet
by
The Batch Lady
- https://thebatchlady.com/r/3118/
Great breakfast recipe for when you have lots of people visiting. Great to serve as a brunch too. Get it ready in advance and freeze ready to pull out for whenever you need it.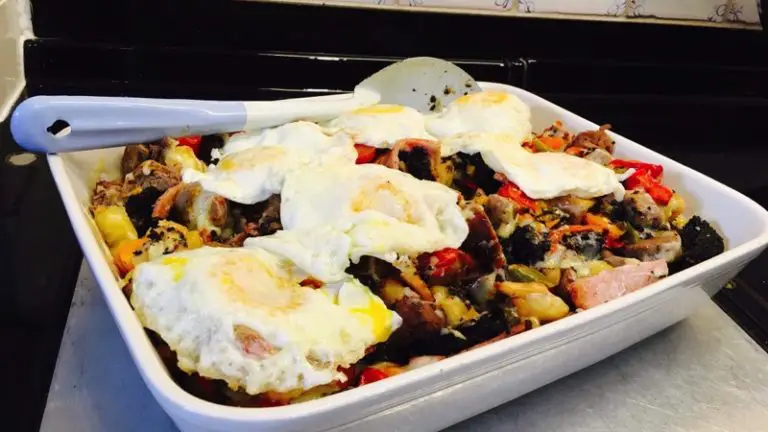 Ingredients
American breakfast skillet
Frozen fried potatoes

200

g

(

2

cups

)

Fresh cherry tomatoes cut in 1/2

White Mushroom (roughly chopped)

Frozen pre-sliced peppers

1

cup

(

175

g

)

Pre-grated cheese

2.25

cups

(

200

g

)
Method
You will need a few trays, add your sausages, bacon, black pudding and potato chunks and cook in the oven at 190°C until everything is at a ready to eat stage, around 20 minutes (do not over cook as you will be heating it again).

Leave all cooked food to cool and then chop it all into large chunks.

Add your chunks to a large serving dish.

Next chop your tomatoes and mushrooms into large chunks and add to dish.

Freezing

If you are freezing this dish for later, you will now want to put everything from the serving dish into freezer bags label and seal.

Ready to Eat

Defrost your bags, add them back into a large serving dish, cover with foil and cook at 180°C until everything is hot through, around 12-15 mins.
While your skillet is cooking make a pot of scrambled eggs. Once the skillet is hot you can mix the scrambled eggs through the dish and finish with a bag of pre-grated cheese. Put in the oven to melt the cheese and you are ready to feed everyone.