White sauce
by
The Batch Lady
- https://thebatchlady.com/r/3402/
VERY EASY, FREEZABLE WHITE SAUCE
I have been known to occasionally use a jar of white sauce, if I only need a very small quantity for a lasagne. However it is good to know how to make this simple recipe. This sauce is a good base for macaroni, lasagne, moussaka, parsley sauce, tuna moray… the list goes on.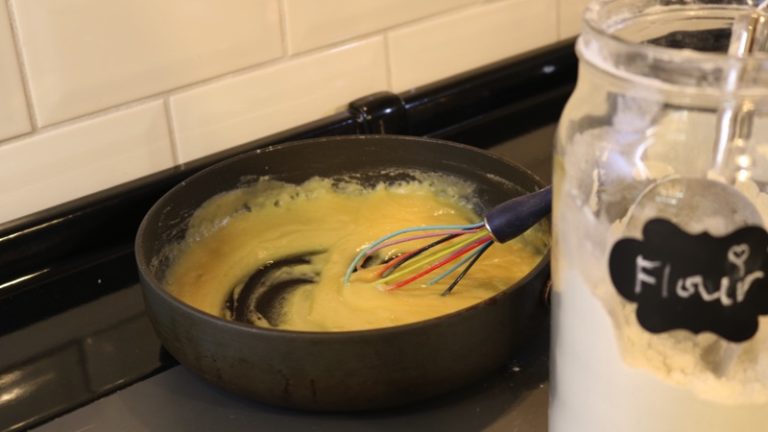 Method
Measure out the milk into a jug and add all other ingredients to the jug except the butter then whisk together.

In a saucepan melt the butter, then over a low heat add a little at a time of the wet mixture to the butter whisking continuously, stir until the sauce thickens.

Ready for The Freezer

Allow to cool then portion into labelled sealable freezer bags.

Ready to Eat

Defrost and add to a dish such as lasagne etc, you do not need to heat this sauce if you are adding it to a dish that is going to be cooked.