Veggie Stuffing
by
The Batch Lady
- https://thebatchlady.com/r/4929/
A veggie stuffing that tastes wonderful! Great if you have veggie guests coming round for Christmas Dinner.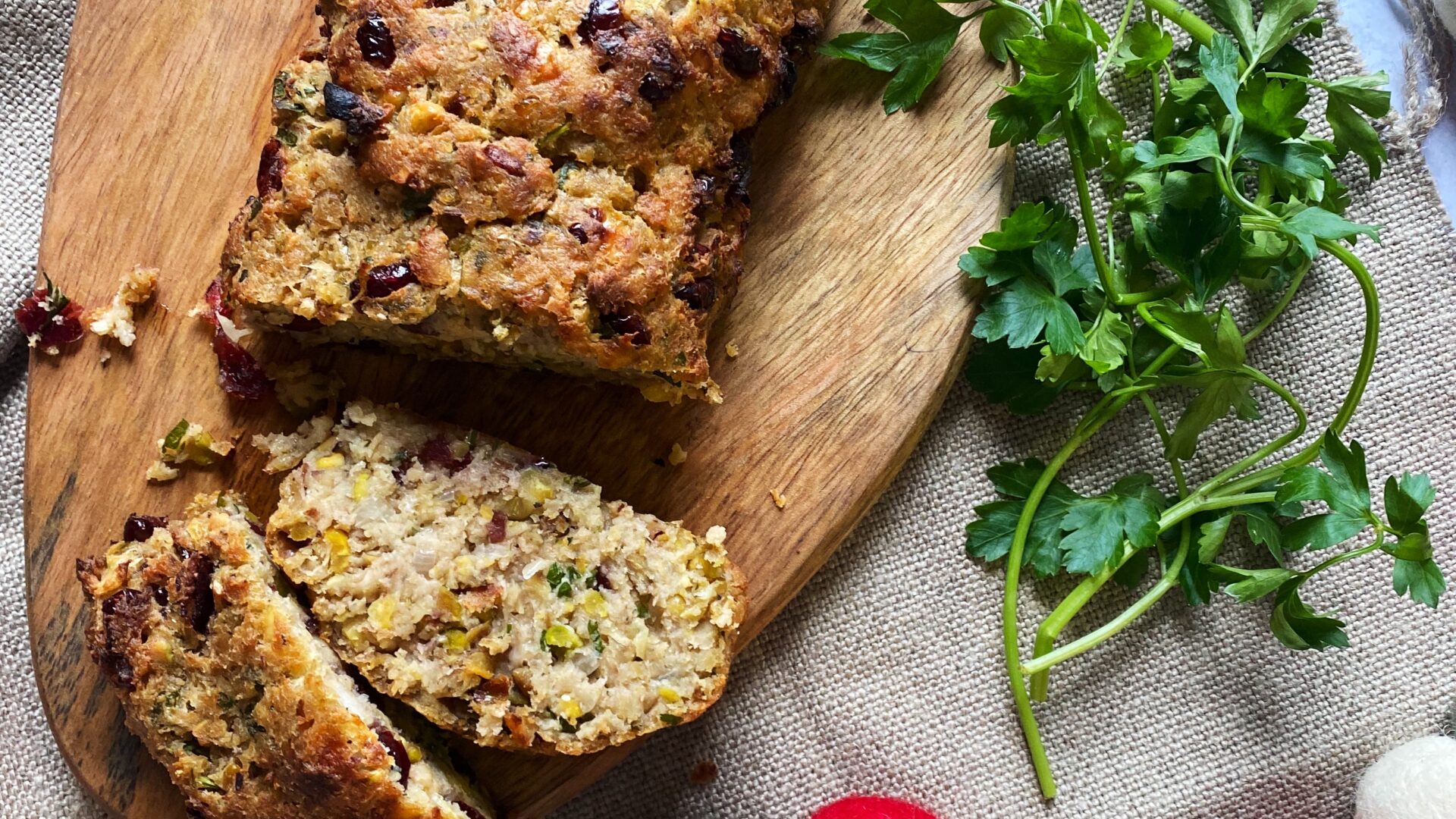 Method
Pull apart your stale bread and add to a little bowl. Pour over the milk and let it sit while you make the rest of the stuffing.
In a large frying pan melt the butter and add the onions. Cook until soft.
Next add the cranberries, chestnuts and pistachios to a food processor and give them a little pulse to break up the nuts.
When the onion is soft add it to the food processor along with the veggie sausages, soaked bread, dried sage, grated cheddar, fresh parsley and a good grind of salt and pepper and turn the food processor on and mix for around 20-30 seconds until everything is combined.

If cooking now, squish into an ovenproof dish and put in the oven at 180oc for around 25-30 minutes

Ready to freeze

If freezing, add the stuffing to a large reusable freezer bag and squish down to remove all the air. Place flat in the freezer.

Ready to cook

Remove the stuffing from the freezer and leave it to defrost fully. Place into an ovenproof dish and cook in the oven at 180oc for around 25-30 minutes until golden brown. Cut up into squares and serve alongside your Christmas meal.