Vegetable bhuna curry
by
The Batch Lady
- https://thebatchlady.com/r/3450/
Most of the ingredients in this curry came from my freezer.  No chopping at all except for the coriander for the garnish.
If you are feeling lazy / haven't been shopping / don't like chopping, this is the recipe for you!  Ready in 30 mins or less.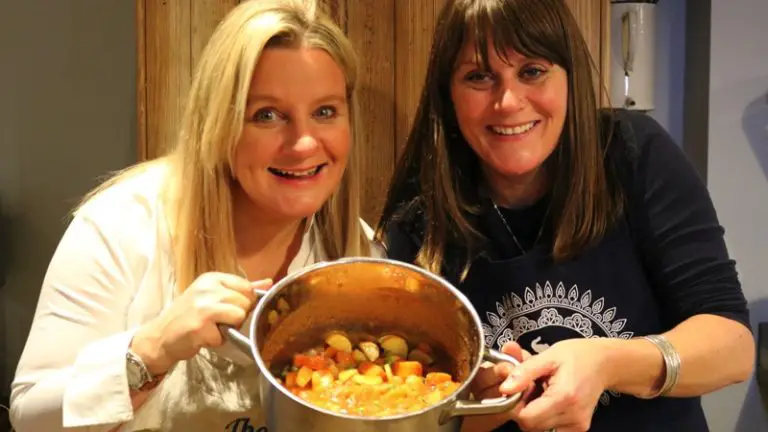 Ingredients
Frozen pre-chopped onions

2

cups

(

230

g

)

Passata

500

g

(

200

g

)

new potatoes

4

piece

(

500

g

)

Frozen butternut squash

1

bag

(

500

g

)

frozen peas

1

cup

(

140

g

)
Method
Heat the oil, tip in the onions, garlic and ginger. Cook until softened.

Add the passata and the bhuna spice, cook for a minute.

Add the potatoes, butternut squash, salt and stock.  (The potatoes will take longer than the squash to cook so make sure they are cut smaller).

Add the peas and cook until the vegetables are just soft, about 15 to 20 minutes.

Ready to freeze

Once cool freeze in a labelled sealed freezer bag and freeze flat.

Ready to Eat

Defrost and heat in pan on the hob until piping hot, serve in bowls topped with a 'swirl' of yoghurt and chopped fresh coriander.   Delish!