Vegan mediterranean casserole
by
The Batch Lady
- https://thebatchlady.com/r/3462/
This vegan casserole is a delicious! its packed full of veggies and flavour.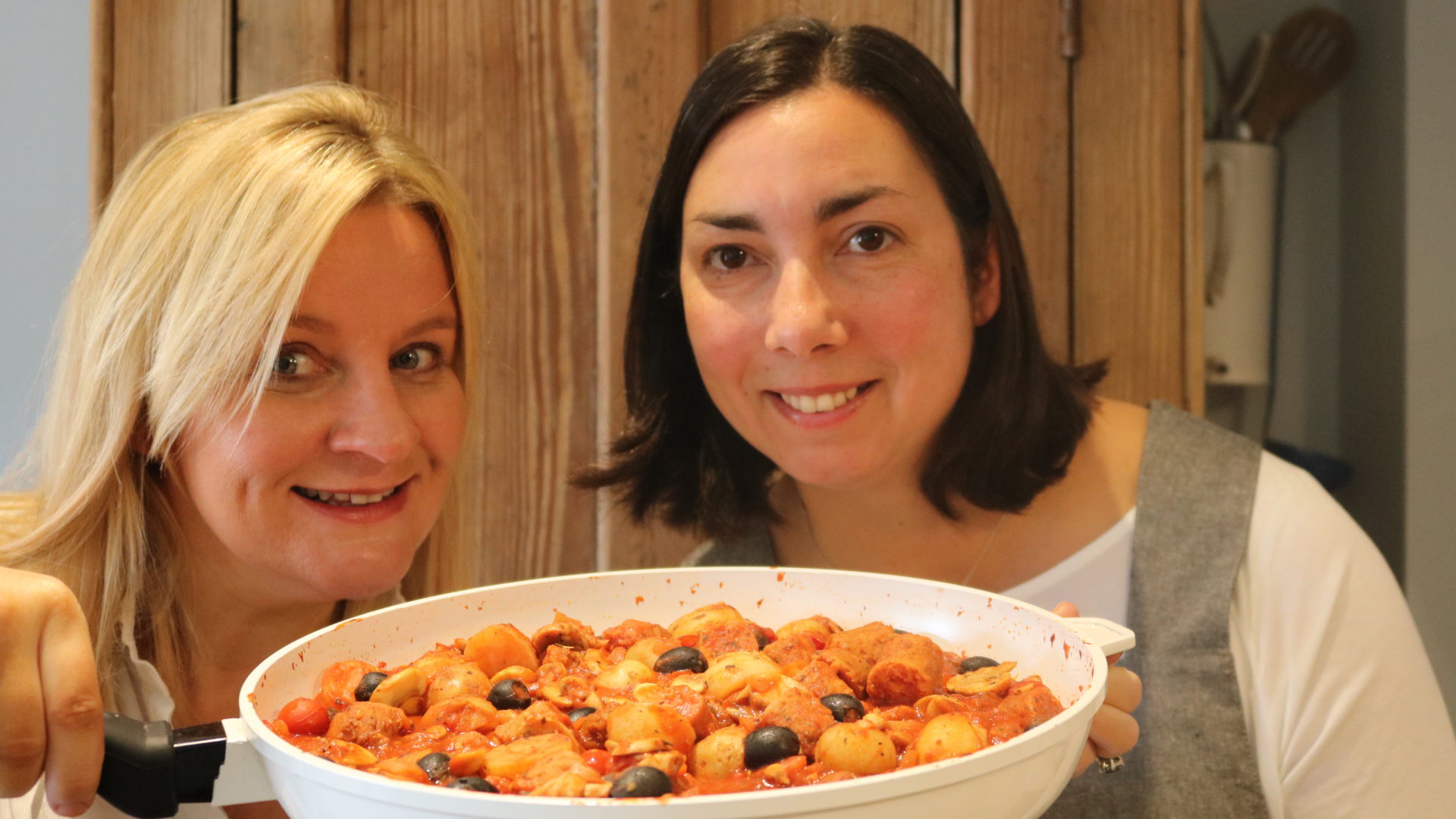 Ingredients
Linda McCartney vegan sausages

Pre-diced onions

1

cup

(

115

g

)

Frozen sliced mushrooms

2

cups

(

140

g

)

Frozen pre-chopped garlic or garlic puree

Dried mixed Italian herbs
Method
First put the potatoes on to boil for 10 minutes (can be slightly undercooked as they will cook further in the stew).

Cook sausages in the oven for the required time (see back of pack), aim for them to be ready at the same time as the potatoes.

Meanwhile, fry the onions and mushrooms with the garlic in the olive oil until soft.

Add the tinned tomatoes and passata with the herbs and stir well.

Once the potatoes are cooked, drain them and add to the sauce.

Once the sausages are cooked, chop into bite-sized pieces and add to the sauce.

Add the olives, mix well and simmer for a further 2 mins.

Ready to Freeze

Once cooled, batch up and freeze in sealed labelled freezer bags, freeze flat.

Ready to Eat

Simply defrost and heat up in a pan or microwave until piping hot.
Serve with crusty bread.