Tomato and Basil Cheesy Gnocchi Bake
by
The Batch Lady
- https://thebatchlady.com/r/4489/
This delicious Italian bake is the perfect lunch time pick me up, it will keep you powering on till the end of the day. In partnership with Sainsbury's Price Lock campaign. This recipe is not freezable but will last for up to 4 days in the fridge.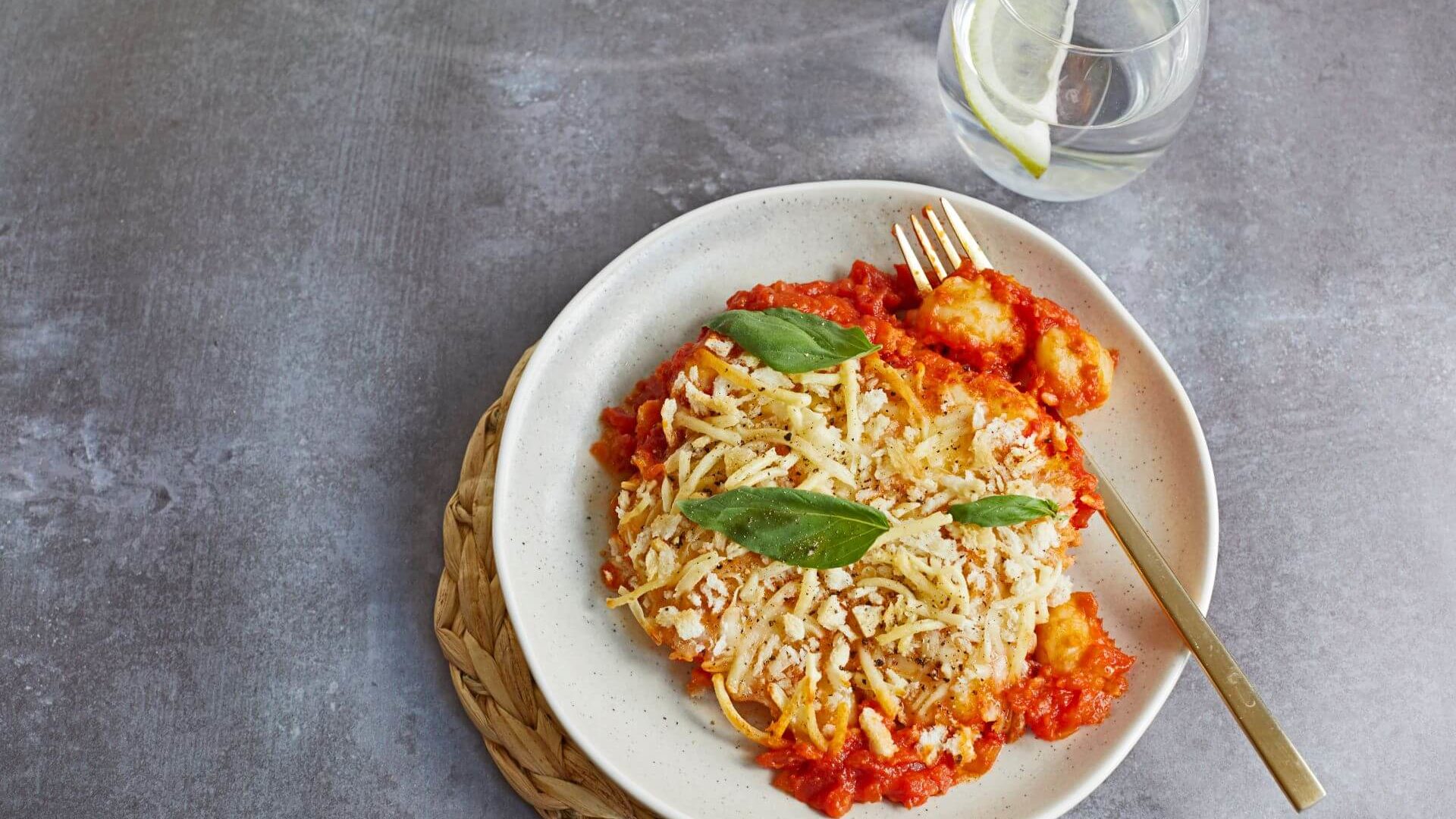 Ingredients
Lighter mature cheese (grated)
Method
Preheat the oven to 190°C

In a large saucepan add a tablespoon of olive oil and place on a medium heat.

Add the onions and garlic and leave to soften for 3 minutes before adding in the tinned tomatoes and tomato puree. Bring to the boil and then reduce the heat and leave the sauce to simmer for around 20 minutes, stiring every so often.

Meanwhile time to cook the gnocchi. Fill a large saucepan with boiling water and place on a high heat. Add 1 sprinkle of salt. Once the water is boiling, add the gnocchi and give it a little stir to stop it sticking to the bottom.

Reduce the heat to a simmer and leave the gnocchi to cook for 2-4 minutes until all the gnocchi floats to the surface of the water.

Drain the gnocchi and set aside.

Once the sauce is cooked down, remove from the heat and add the cooked gnocchi.

Pour the sauce and gnocchi into an ovenproof dish and scatter over the basil leaves, grated cheese and breadcrumbs.

Pop in the oven at 190oc for around 15-20 minutes until the cheese is nice and melted and bubbling.

Remove from the oven, leave to cool and then distribute between 4 Tupperware boxes.