The Best Nut Roast
by
The Batch Lady
- https://thebatchlady.com/r/4658/
The perfect veggie alternative to Turkey, easy and delicious.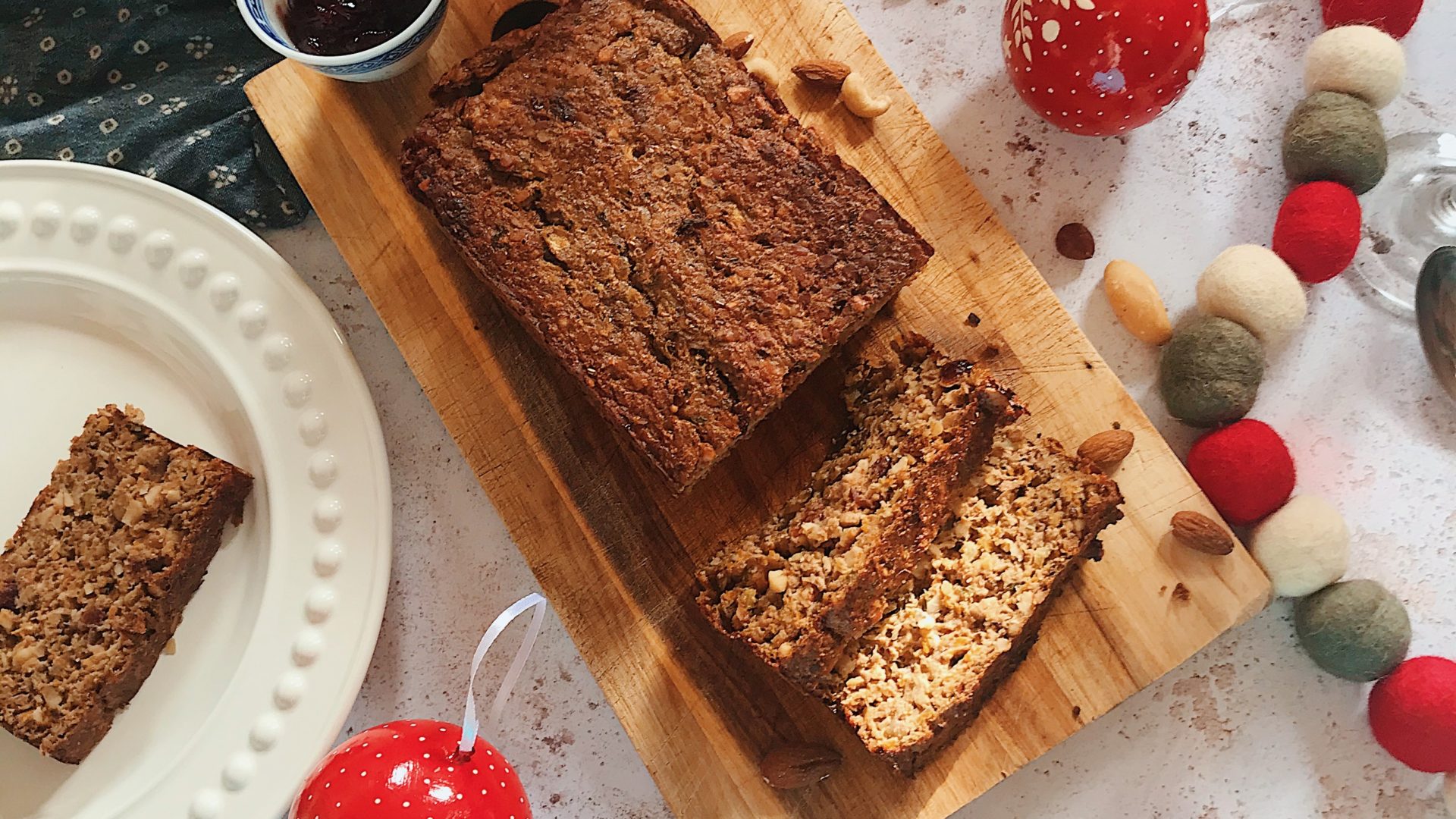 Ingredients
frozen diced onions

1

cup

(

115

g

)

pre grated cheddar

0.5

cups

(

30

g

)

breadcrumbs

0.5

cups

(

50

g

)
Method
Line a 2lbs loaf tin with greaseproof paper and turn the oven onto 180oc.

Firstly you want to cook your lentils. Add the lentils to a saucepan and cover with boiling water. Bring to the boil and then reduce the heat and leave to cook for around 15 minutes. Once cooked, drain and wash through with cold water and set aside.

In a food processor add the chestnut mushrooms and nuts and blitz until they are finely diced. Pour into a small bowl. Chop really finely if you do not have a food processor. Once blitzed, add to a bowl and set aside.

Next, in a large frying pan add the butter and place on a medium heat. Add the frozen onions and garlic and cook until soft.

Once soft, add the diced mushrooms, blitzed nuts, grated carrot and finely chopped celery. Cook for around 10 minutes stirring regularly.

Once cooked leave to cool slightly for a few minutes before adding to a large mixing bowl along with the cooked lentils, dried sage, chopped parsley, grated cheddar, eggs, breadcrumbs and chopped cranberries and give it a good season with salt and pepper.

Mix everything well so it is all incorporated and pour into the lined loaf tin.

Cook at 180oc for around 50 minutes to 1 hour.

 

Ready to freeze

If freezing, leave to cool completely before wrapping in cling film and labelling. This will keep In the freezer for up to 6 months.

Ready to Cook

Remove the nut roast and allow it to defrost fully. Cover with tin foil and place in the oven at 180oc for around 30 minutes until piping hot.