Stuffed sweet potatoes
by
The Batch Lady
- https://thebatchlady.com/r/3441/
A delicious little side dish or main meal these stuffed potatoes are packed with flavour and are quick and easy to prepare.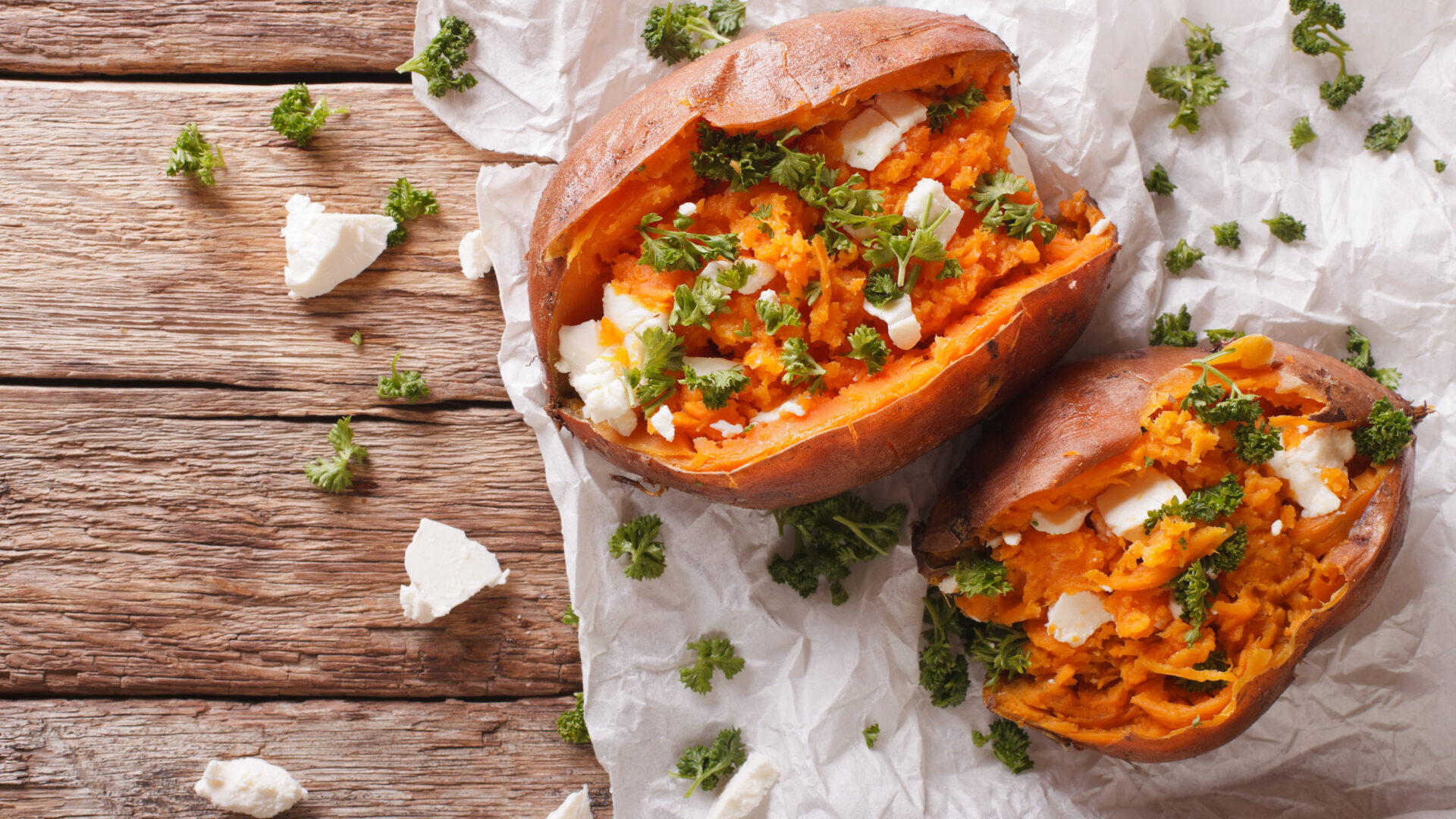 Ingredients
Feta cheese

1

packet

(

200

g

)
Method
Gently clean your sweet potatoes so you do not break the skin. Place potatoes in a bowl and microwave for 5-10 minutes until they are just slightly soft. (If you do not have a microwave, simply cook in the oven for longer).
Next add the oil and salt to a roasting dish and put in the oven to heat for 5 minutes.
When the oil is hot, add the potatoes and bake at 200°C for 35-40 min or until the inside is just soft.

Once out of the oven, allow to slightly cool, then carefully cut in half.
Next spoon out some of the inside of the potato into a bowl, as per the video.

Leave the skins to the side and move onto the bowl of sweet potato middles. Add your roughly chopped coriander, crumbled feta cheese, cumin and paprika and mix together with the softened potato.

Next stuff the mixture back into the shells of the sweet potatoes.

Ready for the fridge or freezer

Once cooled, these can be put in a freezer bag, sealed and kept in the fridge, ready for a dinner during the week. They will last 4-5 days in the fridge.
They can be frozen too.

Ready to eat

Simply bring out of the fridge or defrost from the freezer. Put on a tray and bake in the oven at 160°C for 15-20 minutes or until hot through. Delicious!