Stewed rhubarb
by
The Batch Lady
- https://thebatchlady.com/r/3456/
I love rhubarb but sometime there can be so much growing the garden that I don't know what to do with it. Stewing rhubarb is a brilliant way of using it, great over yoghurt, in crumbles and much more!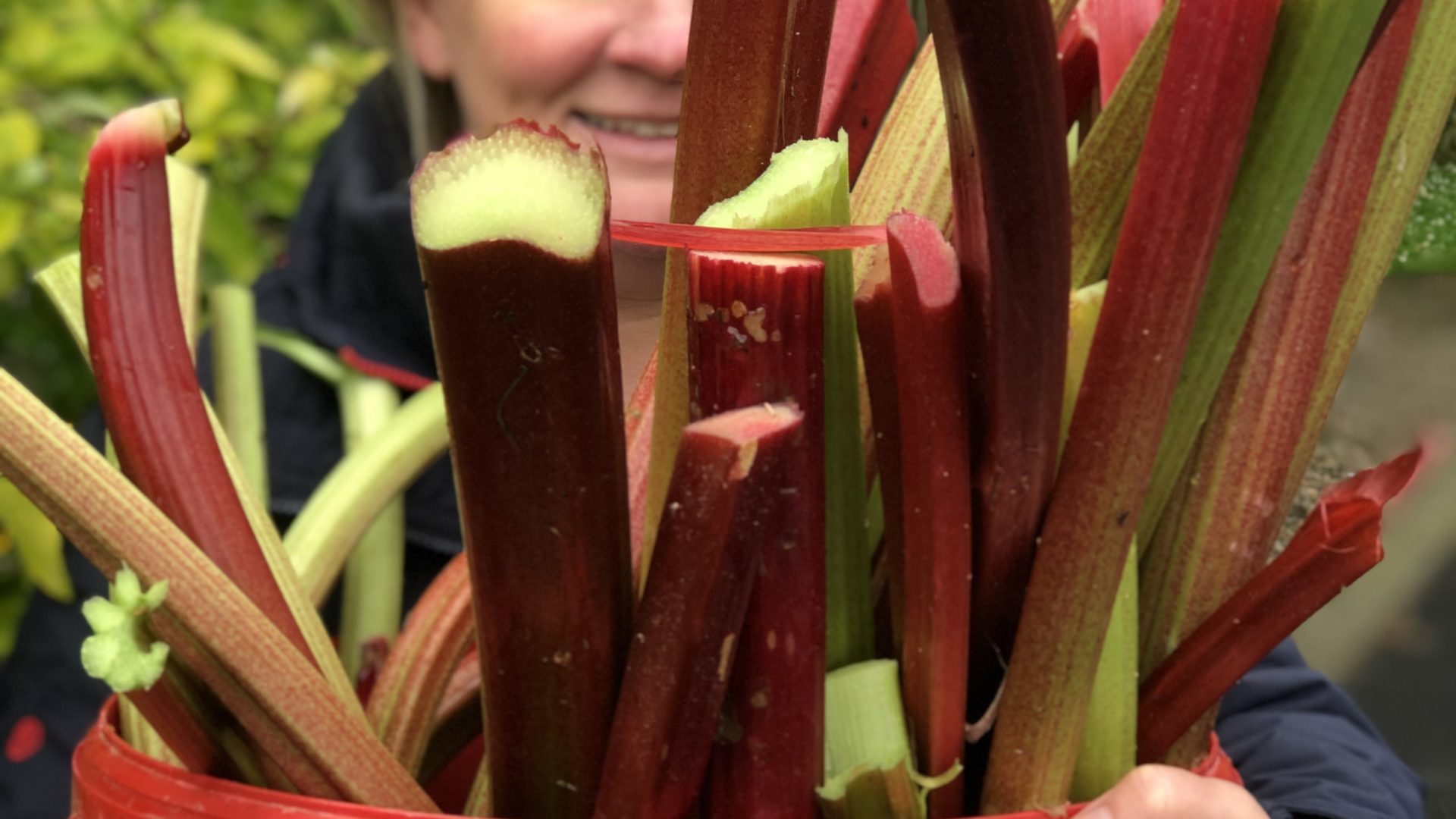 Ingredients
Water

0.5

cups

(

120

ml

)

Sugar

0.5

cups

(

100

g

)
Method
These are rough quantities, you can vary according to your taste and how mature your rhubarb has grown. Add a touch more sugar at the end if still too tart.

Wash, top and tail the rhubarb. Cut into 2 cm slices.

Put the sliced rhubarb in a large pan. Sprinkle over the sugar and then add the water.

Place over a medium heat, giving a stir every so often.

Cook for 8-10 minutes if you want your rhubarb soft but retaining its shape.

For a mushy consistency, cook for longer.

If you want a smooth finish, use a hand held blender to puree the cooked mixture.

Here are a few ideas that you can use rhubarb for:

layer the stewed rhubarb with natural yoghurt in a sundae glass or ramekin for a tasty dessert
use it with yoghurt or creme fraiche to fill a crepe
mix it into home made ice cream (see my easy ice cream recipe)
use it in a crumble
… or try my rhubarb gin recipe for a little variety!