Spiced roast vegetable soup
by
The Batch Lady
- https://thebatchlady.com/r/3468/
This is a different way to make soup – it's great for busy people who need to get on with something else instead of standing at the hob cooking the onions. Easy, healthy, vegan, vegetarian, gluten free and DELICIOUS. Makes a great starter or lunch. Also a good way to use up any vegetables in your fridge.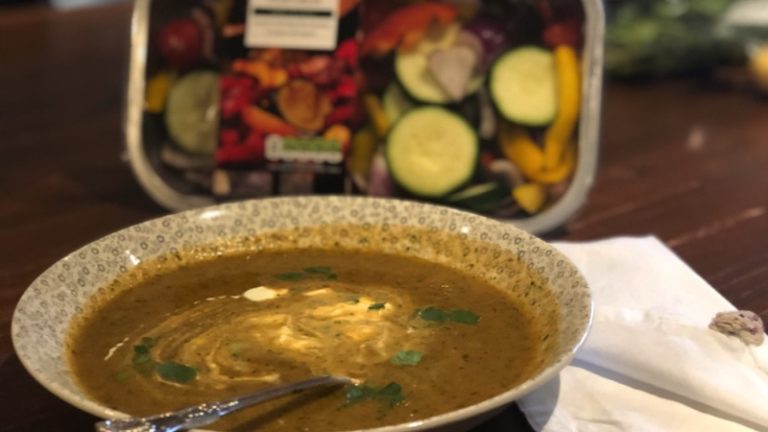 Ingredients
Frozen pre-chopped garlic
Method
Mix the oil and the spices in a little bowl.

Put the vegetables into a roasting tin and sprinkle the garlic over them.

Pour over the oil and spice mixture and mix well with your hands.

Roast in the oven for about 30-35 mins, until the vegetables are tender.

Towards the end of the cooking time, start heating the stock in a large pan.

Then once the vegetables are ready, remove from the oven and add them to the stock.

Whizz up with a hand-held blender. Check the seasoning.