Spiced Lamb and Feta Filo Pie
by
The Batch Lady
- https://thebatchlady.com/r/5071/
This is a wonderful middle eastern inspired pie. Freeze the filling separately next to your filo pastry then when needed, defrost and assemble your pie before cooking!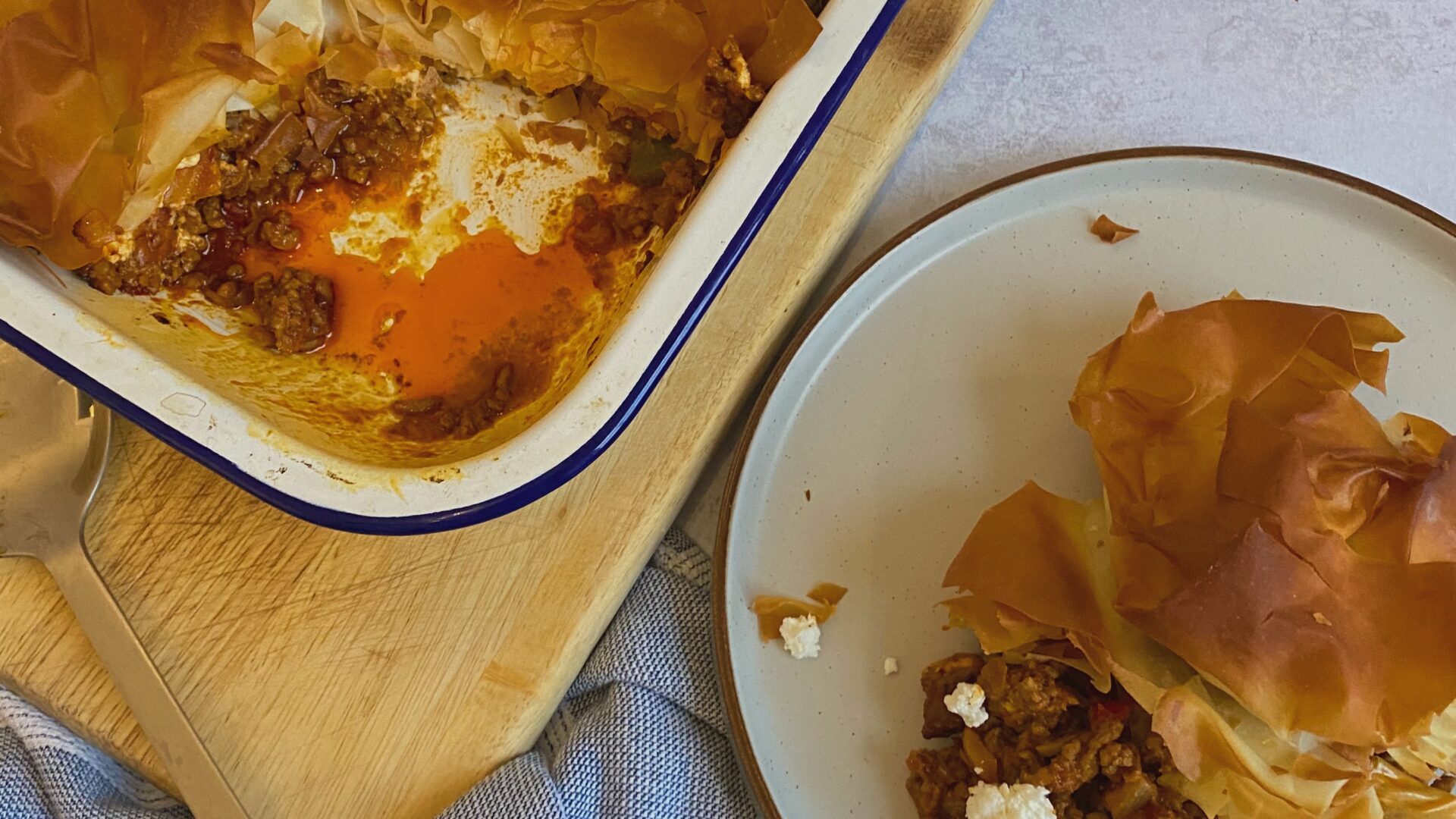 Method
To a large deep sided frying pan add the oil and then add the onions and diced peppers and cook until soft. 

Once soft, stir in the garlic and ginger and then add the lamb mince and break up with a spoon and cook until browned. 

Add in the cumin, paprika, chilli powder and tomato puree and mix well before adding in ½ cup water. 

Cook for 10 minutes and then season and remove from the heat and leave to cool completely.

Once cooled, crumble up the feta and mix in then pour into a reusable freezer bag. 
Ready to freeze
Place the freezer bag of lamb mince in the freezer placing the pack of filo pastry next to it ready to grab when you need.

Ready to cook

Remove the lamb mince and the pastry from the freezer and leave to defrost. Once fully defrosted, pour the mince into a saucepan and reheat until warm. Pour into an ovenproof dish and then take the filo pastry and scrunch each sheet up and place over the top of the mince. Once you have covered the top of the mince, using a pastry brush, brush olive oil all over the top of the scrunched up pastry as best you can. Pop into the oven at 180oc for 20- 25 minutes until golden.