Spaghetti bolognese
by
The Batch Lady
- https://thebatchlady.com/r/3334/
The ultimate family favourite, spaghetti Bolognese is something I serve probably once a week. It is the perfect quick weekday meal and freezes brilliantly. Get batching and fill that freezer.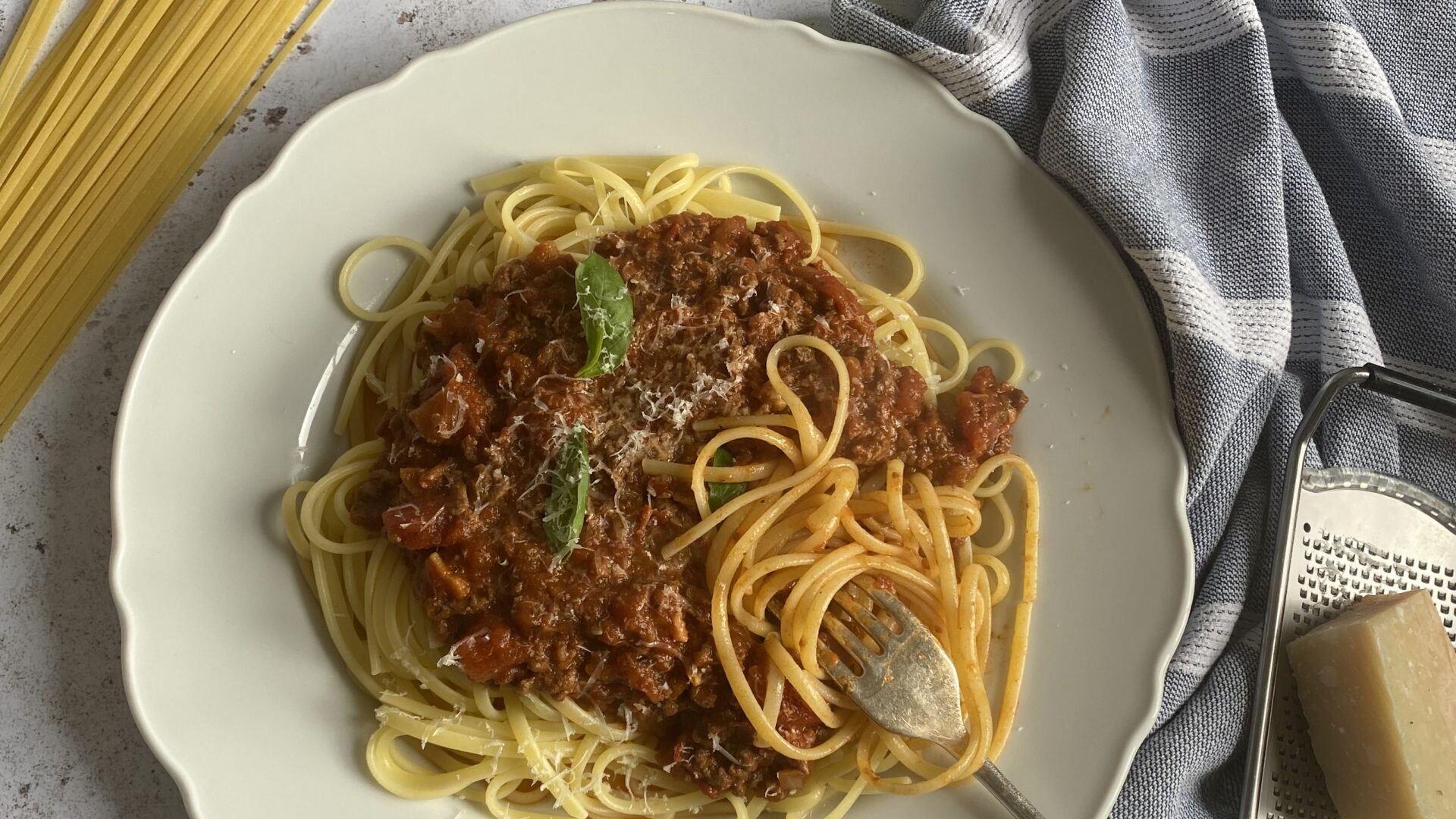 Ingredients
Frozen pre-chopped onions

2

cups

(

230

g

)

Grated carrot

2

cups

(

140

g

)

Frozen sliced mushrooms

2

cups

(

140

g

)
Method
Add some oil to a large pan.

Add the onions and garlic, fry over a medium heat until softened.

Add the beef, carrots and mushrooms cook until all beef is browned.

Drain any excess fat out of pan into another dish.

Add the chopped tomatoes, passata, tomato puree and oregano to the pan.

Leave to cook for 15 minutes.

Mix everything together and leave to cool.

Ready Freezer

Divide the mixture into sealable zip lock bags – 1 cup per person.
Once cool label the bag and flatten ready for the freezer.

Ready to Eat

You can cook this from frozen (although best defrosted overnight).
Heat in a saucepan over medium to low heat or microwave until piping hot.
Serve with spaghetti and a side salad.