Slow Cooker Chicken Noodle Soup
by
The Batch Lady
- https://thebatchlady.com/r/4764/
A real crowd pleaser, super delicious and so easy to prepare. You can use any pasta or noodles in this soup, I find spaghetti works brilliantly.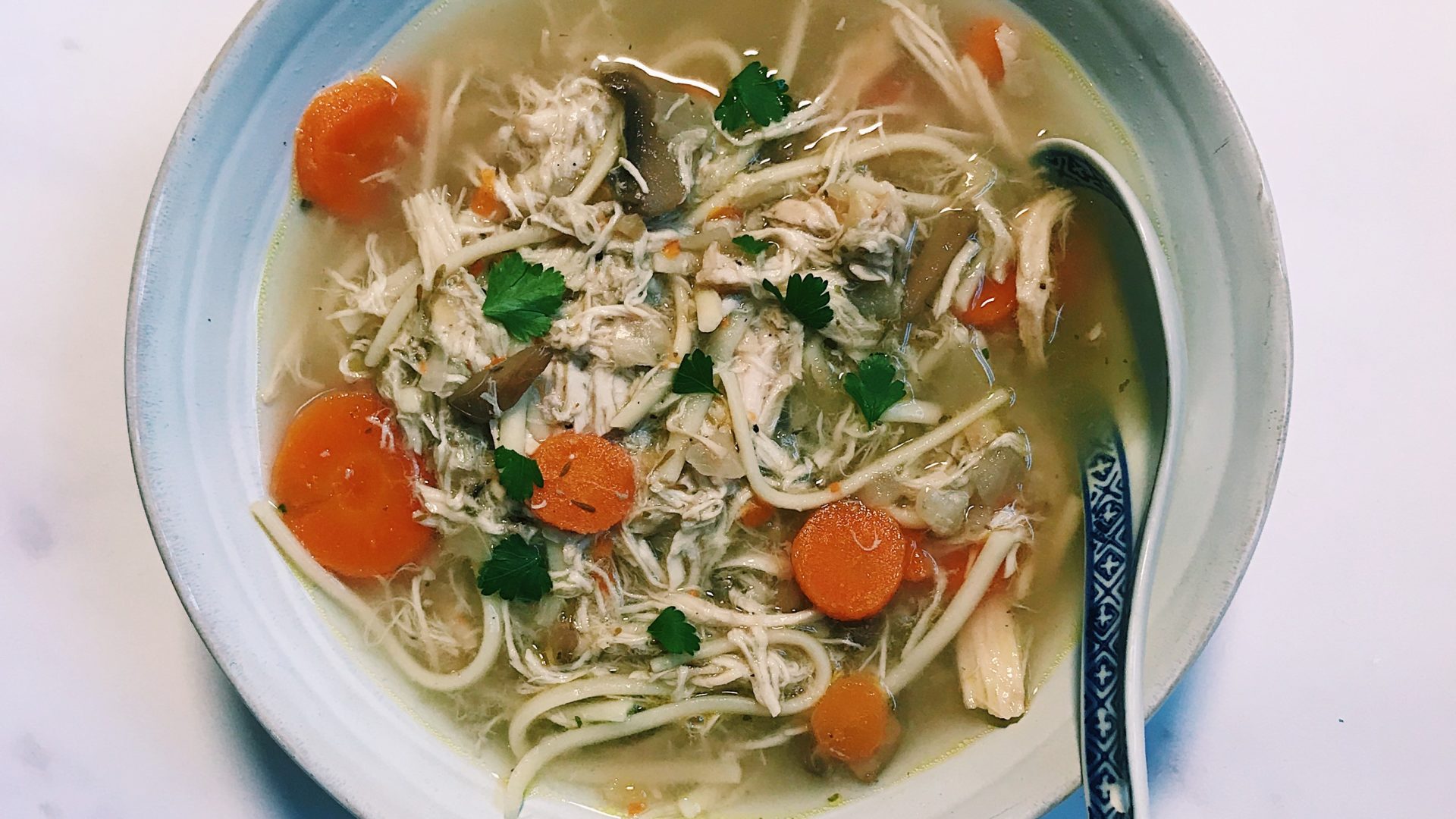 Ingredients
frozen diced onions

1

cup

(

115

g

)

frozen sliced carrots

2

cups

(

140

g

)

frozen sliced mushrooms

1

cup

(

70

g

)
To Cook
chicken stock

4

cups

(

960

ml

)
Method
Method
As this is a dump bag simply put all the ingredients apart from the stock and pasta into your labelled reusable freezer bag and freeze.
Ready to cook
When you are ready to cook your soup, take the dump bag out of the freezer the night before and let it defrost in the fridge.

Slow cooker- Add everything into your slow cooker apart from the pasta and leave to cook on low for 5-6 hours.

30 minutes before the end of the cooking time remove the chicken and shred it into pieces with a fork. At this point add in your 120g dried spaghetti and add the shredded chicken back to the slow cooker and leave to finish cooking for the last half an hour.

Instant pot- add all ingredients apart from the spaghetti to the instant pot and put on high pressure for 6 minutes and then press natural release. Once released, remove the chicken and shred it with a fork, add it back to the soup and add your pasta. Keep the pot uncovered and cook for another 6 minutes on the sauté setting until the pasta is cooked.

Cooker-Add everything to a large saucepan apart from the pasta and bring to the boil. Pop the lid on the saucepan and place in the oven at 150oc for 3-4 hours. Remove the chicken, shred it with a fork and then add back to the soup along with the pasta. Place it on the simmering hob and cook for around 10 minutes until pasta is cooked.