Shredded Sprouts with Pancetta
by
The Batch Lady
- https://thebatchlady.com/r/4699/
What better way to get brussels sprouts down than with pancetta through it!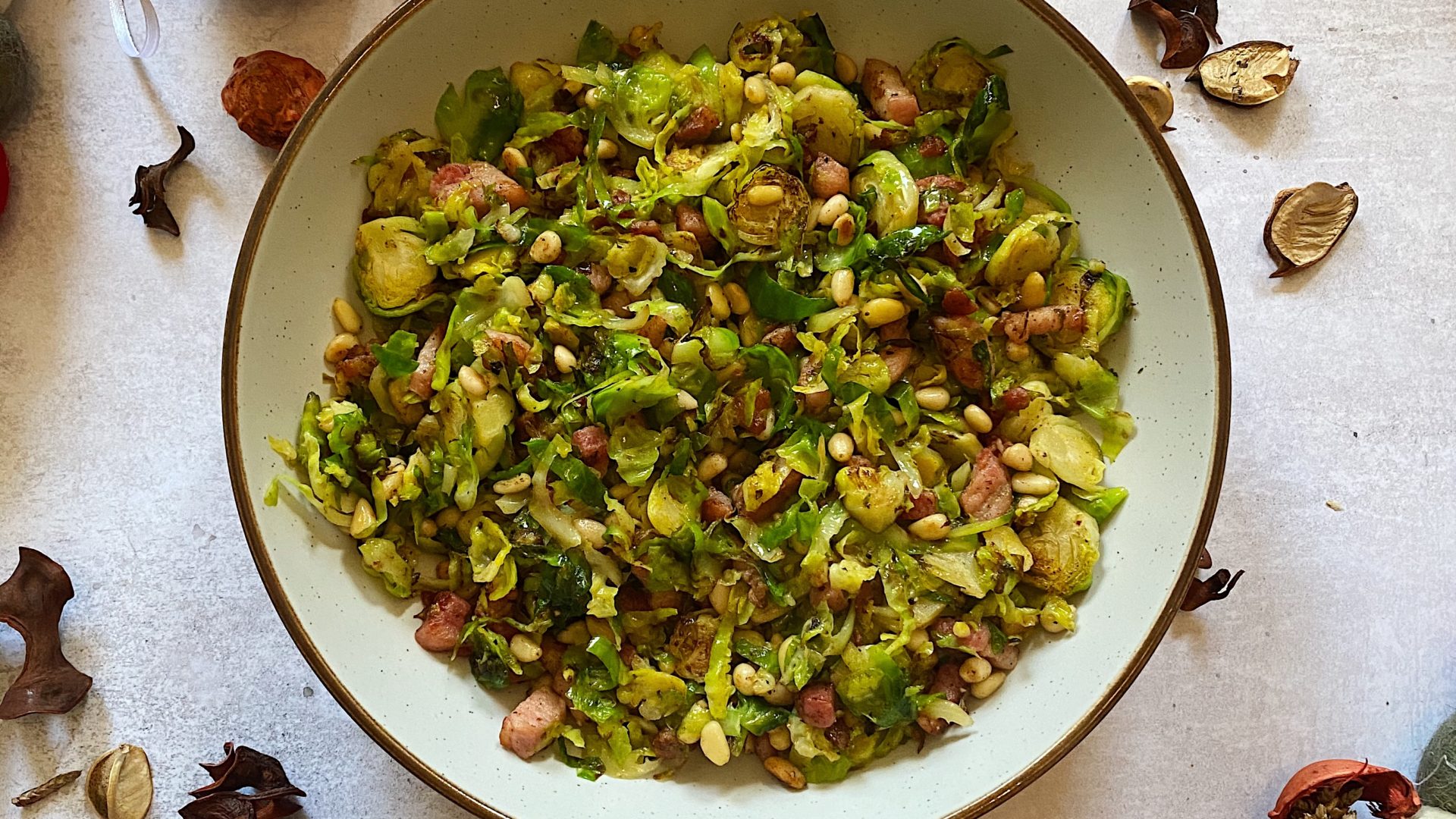 Method
Remove the outer leaves and stalks of the Brussel sprouts.

Using a sharp knife, finely slice the brussels so they are shredded.

In a large frying pan heat the olive oil and add the pancetta lardons.

Cook the lardons until nice and golden and then add in the shredded brussel sprouts and pine nuts. Cook for around 4-5 minutes until the brussel sprouts have softened but still have some bite. Add the knob of butter, nutmeg, season with salt and pepper and remove from the heat.

Remove from the heat and leave to cool.

 

Ready to freeze

Once cool, pour the mix into freezer bags and store flat in the freezer.

 

Ready to Eat

Remove from the freezer and leave to defrost. Once fully defrosted heat through in the microwave for 2-3 until piping hot.