Scones
by
The Batch Lady
- https://thebatchlady.com/r/3337/
I'd love to claim this recipe but my mother taught me how to make these many moons ago. It's been adapted from the BE-RO cook book that we seemed to use for everything in our house in the 70's and 80's.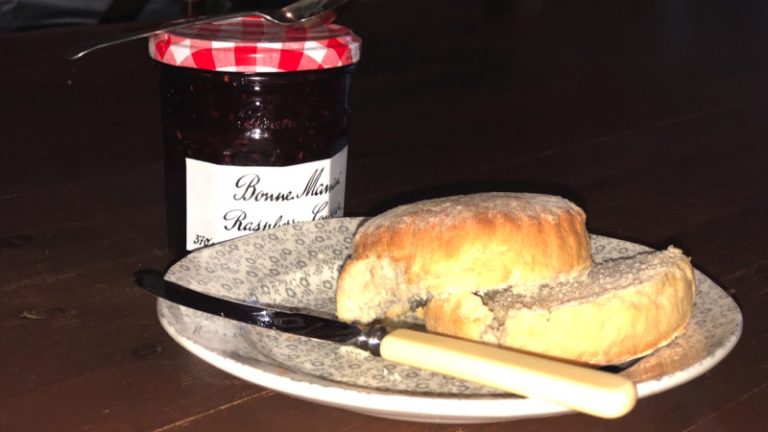 Ingredients
Self raising flour

1.5

cups

(

165

g

)

Margarine

0.25

cups

(

55

g

)

Milk

0.5

cups

(

120

ml

)

Sugar

0.25

cups

(

50

g

)
Method
I add all these ingredients to my magi mix until blended together.

IF you do not have a magi mix, mix the flour, salt, margarine and sugar together, rubbing in the margarine with your hands until mixed through, then add the wet ingredients and knead together.

Roll out flat until about a finger's depth and cut into rounds or squares with a cutter.

Place on tray, add milk to the top for browning and cook at 220°C for about 10 minutes.

Ready for the freezer

Leave scones to cool then add to a labelled freezer bag, you can use a straw to suck all the air out the bag, and seal. Add to the freezer.

Ready to Eat

Defrost and simply heat in oven at 100°C or for 30 seconds in the microwave.