Salmon and pesto parcels
by
The Batch Lady
- https://thebatchlady.com/r/3354/
These little parcels are such a hit. They are so easy and great to have in the freezer.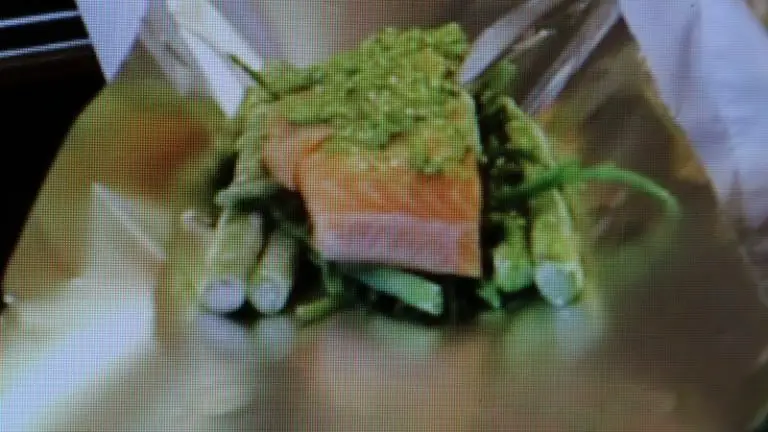 Ingredients
asparagus spears or green means

Frozen green beans

1.5

cups

(

4

handfuls

)
Method
You can use any pesto you like for this, but check out my Batch Lady pesto, that is delicious, cheap and easy.

Take a strip of tin foil, enough to make a parcel for the salmon to sit in.

Add 3 asparagus spears and 6 green beans to the foil then put the salmon steak on top.

Place 1 small frozen pesto cube (or 1 tablespoon) to each salmon parcel and fold the foil up so you create a parcel.

Repeat this 4 times and add all 4 parcels to a labelled sealable freezer bag.

Ready to Eat

Allow to defrost overnight, then these parcels can be cooked in the foil at 180°C for 20 mins.
General rule is double the cooking time when cooking from frozen.
I usually serve these with boiled potatoes.
Throw the foil away and you don't even have a dish to wash!

Batching

I always make a good few of these, its not cooking, it's simply preparing in advance.