Quick and healthy lunch boxes
by
The Batch Lady
- https://thebatchlady.com/r/3390/
Prawn & smoked salmon couscous with salad
Prawn and crayfish wraps with salad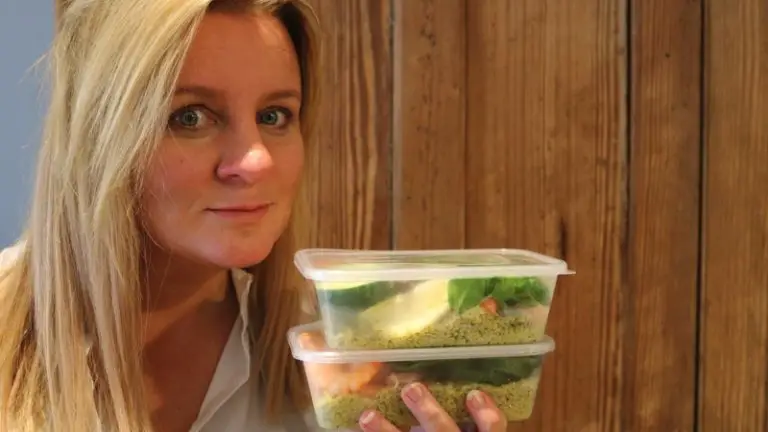 Ingredients
Prawn & smoked salmon couscous with salad
Dried lemon and coriander couscous

Prawn and/ or crayfish tails
Prawns and crayfish wraps with salad
Method
If you're batch cooking for a morning, what better way to use up any leftovers from the mornings' work. Taking fresh healthy lunch boxes to work is cheap, healthy and easy. They can be made in advance and will last a few days in the fridge. In fact I have been known to make a weeks supply of lunches on a Sunday for the whole week. I just work out what to eat at the end of the week based on what has the longest eat by date.

Prawn & smoked salmon couscous with salad

Divide all the ingredients into two lunch boxes and seal.

Prawn and crayfish wraps with salad

Store the wraps in small Ziploc bag separate from your salad and fish.

Add all your ingredients into the lunch box. Take the wraps separately and make up as you are ready to eat them.