Pumpkin soup
by
The Batch Lady
- https://thebatchlady.com/r/3413/
This is a delicious soup recipe, perfect for those wintery months when you need something comforting and warming. This is soup is a great one to portion up into individual containers so they can be grabbed from the freezer for lunches when you need them.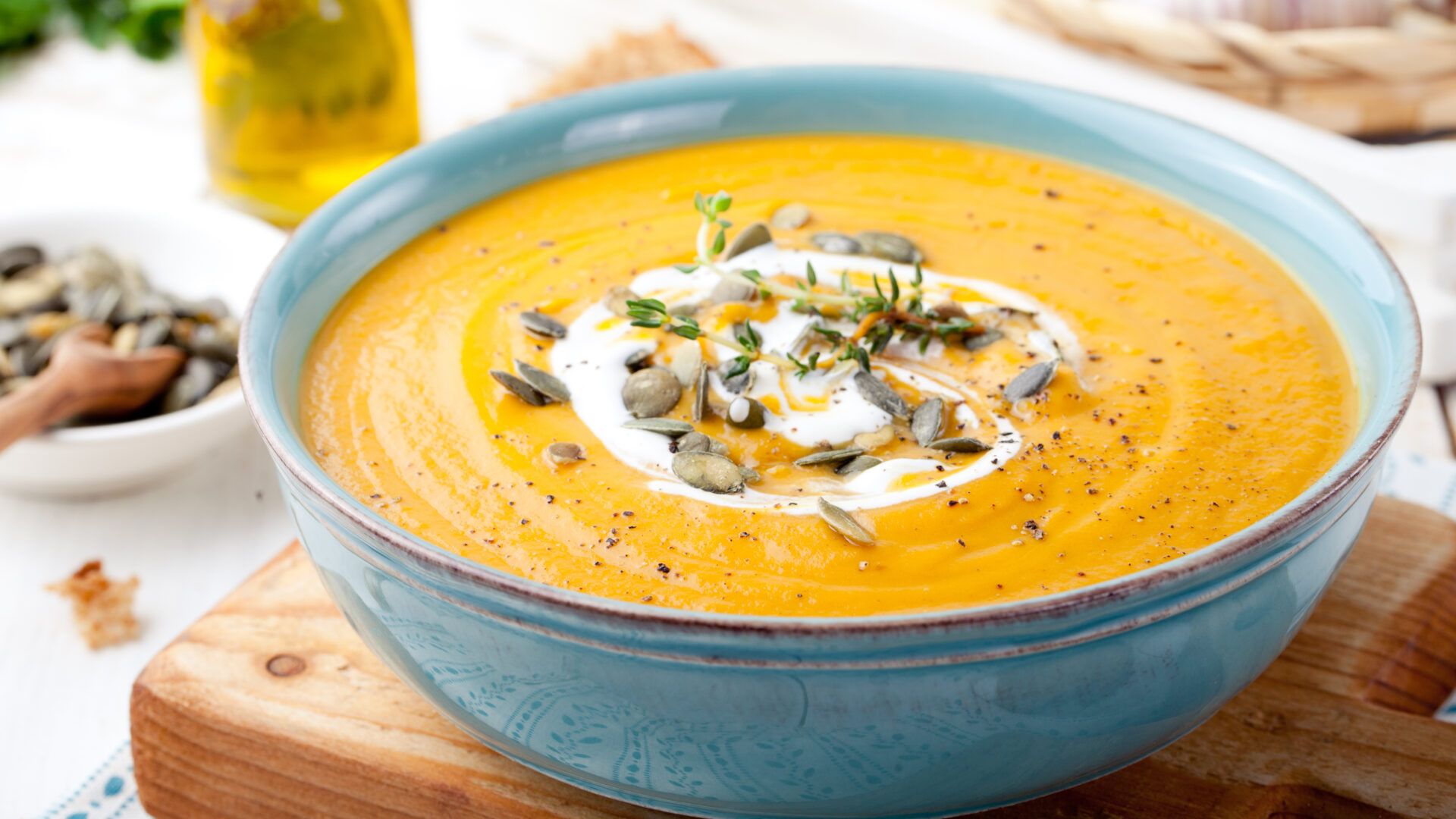 Ingredients
Frozen chopped onion

2

cups

(

230

g

)

Vegetable stock

3

cups

(

720

ml

)
Method
Cut pumpkin exactly the same way as you would a water melon, cut in ½, remove seeds, cut into slices and remove the skin from the back of the slice.

Put cubes of pumpkin on a tray along with 1½ tablespoons of olive oil and the salt.

Roast for 30 min at 180°C or until the pumpkin is soft.

While pumpkin is in oven, heat some oil in a pan, add the frozen onions and garlic, cook over a medium heat until soft (about 5 min).

When pumpkin, onion and garlic are all cooked, add to a large bowl or pan (off the heat).

Now add ½ the vegetable stock and blend with a hand blender until stock is mixed in well. Then add the remainder of the stock and blend until a soup like consistency.

Ready for the freezer

Portion the soup into soup freezer bags and label, about one cup per portion. Keep open until cool then seal and freeze.

Ready to Eat

Defrost and heat.
Great served with a splash of cream and some toasted pumpkin seeds or some pumpkin seed bread.