Potato dauphinoise
by
The Batch Lady
- https://thebatchlady.com/r/3419/
Potato Dauphinoise are my favourite way of eating potatoes. Layers of potatoes with creamy and cheese, what more could you want?! They are such a treat and the perfect side for a special meal.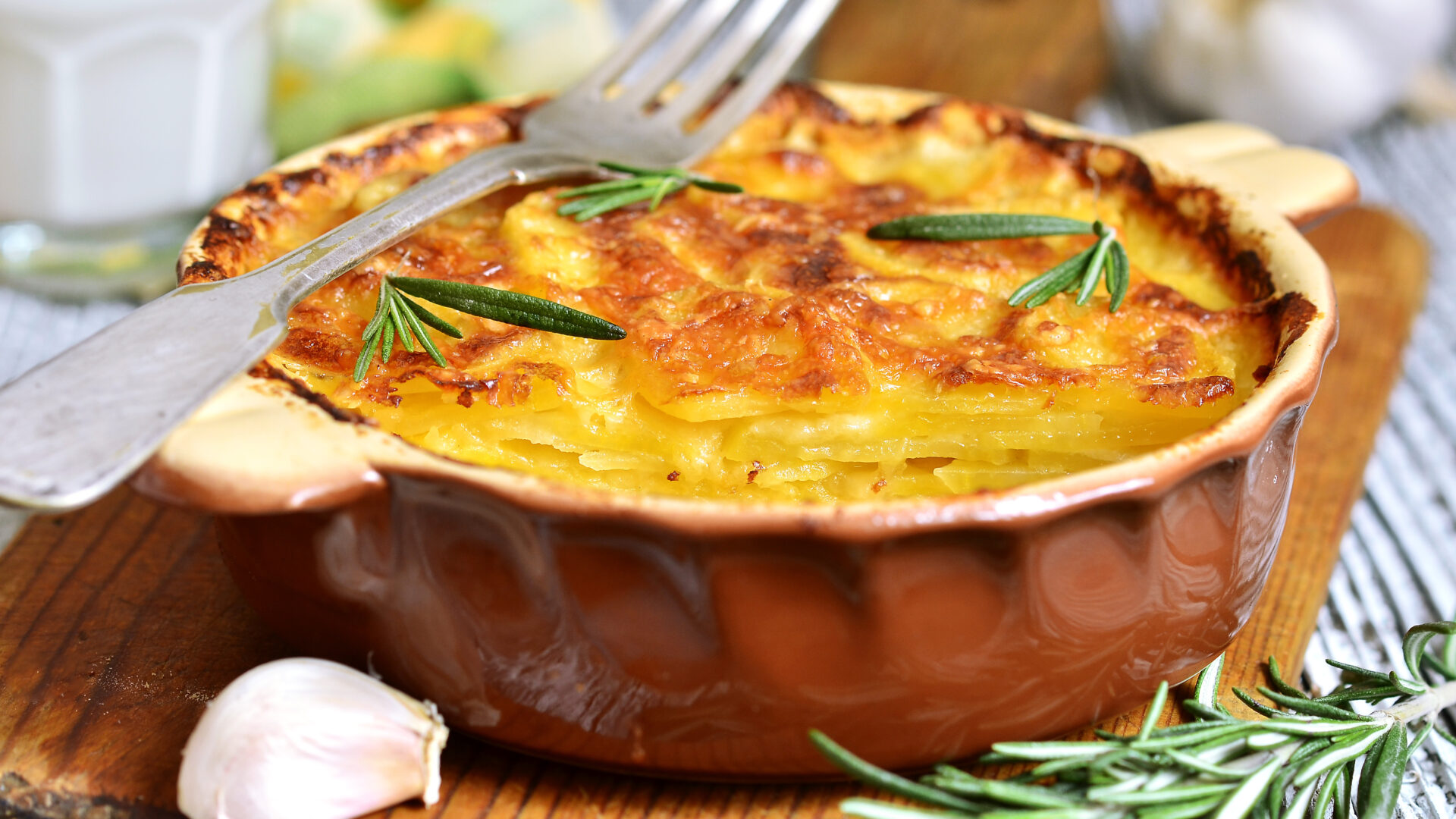 Ingredients
Double cream

1

tub

(

600

ml

)

Milk

1.5

cups

(

360

ml

)

Gruyere cheese

1

packet

(

200

g

)
Method
Slice the potatoes thinly using a mandolin or a food processor.

In a large pot add the cream, milk, garlic, salt, pepper and rosemary sticks.

Put pot on stove and allow to gently heat.

Once the sauce is warm add the potatoes making sure they are all submerged.

Leave to cook until they become just cooked and no more.

Take off heat and gently pour potatoes into a buttered dish, spread out thinly and remove rosemary.

Sprinkle with the grated gruyere.

Put in oven at 180°C for about 20 minutes until potatoes are fully cooked through and sauce has thickened.

Freezing

If freezing take these out of the oven before they brown, so they do not dry out when you reheat them.
Make sure the potatoes are cooled completely before covering then label and freeze.

Ready to Eat

Remove from freezer and either allow to defrost or they can be cooked from frozen at 180°C for about 30 mins or until piping hot. Keep the potatoes covered in foil until hot, then remove the foil for the last 10 minutes to allow to brown. Remember they are already cooked so you are only heating them up.