Pigs in Blankets
by
The Batch Lady
- https://thebatchlady.com/r/4971/
No Christmas is complete without a big bowl of these on the table! Get ahead and get these prepped in advance for Christmas.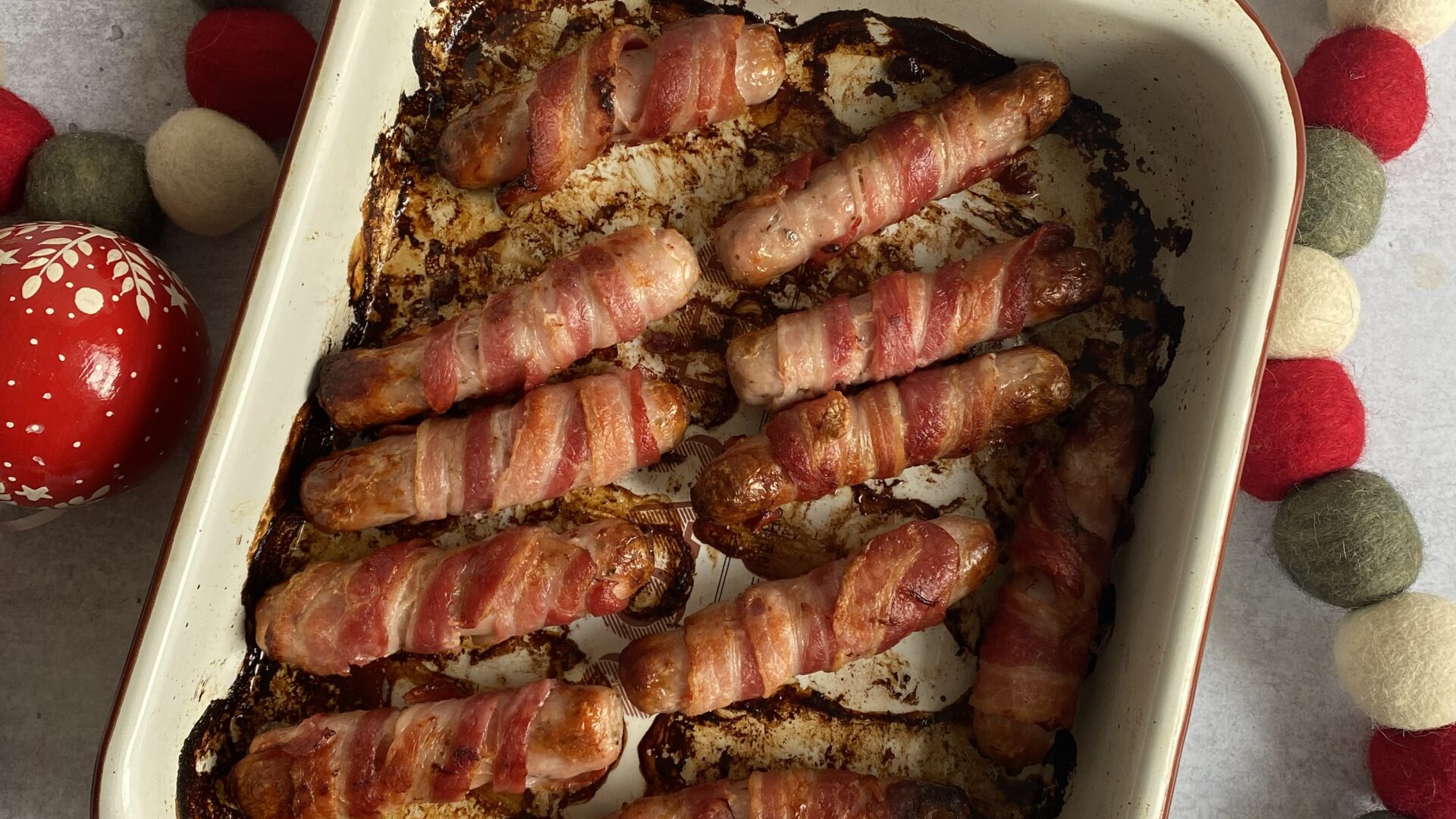 Method
Take your chipolatas and one by one, wrap a slice of streaky bacon around the sausages.

Ready to freeze

Layer your pigs in blankets up in a Tupperware box adding a slice of baking paper between layers to stop them sticking. Place in the freezer and freeze.

Ready to cook

Remove from the freezer and leave to defrost. Once fully defrosted, cook in the oven at 180oc for 18-20 minutes.