Pesto Sauce
by
The Batch Lady
- https://thebatchlady.com/r/3288/
Pesto is such a great sauce to have in the freezer. It can be used in so many dishes from pasta dishes to sauces.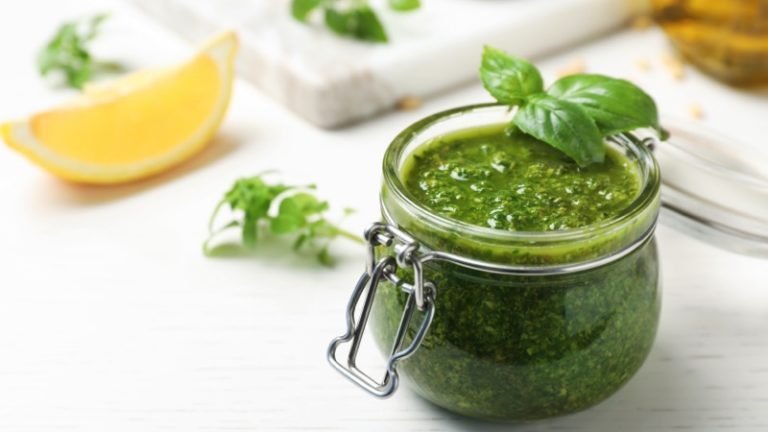 Ingredients
Basil leaves (as much in the cup as possible)
Method
Method

Put all the ingredients in a blender and blend until you reach the desired consistency. If it is a little thick you can add some more oil. Pour into some ice cube trays, the silicone bottom ones are perfect for this.

Freeze

Freeze for a few hours, once solid, pop out and put them in a sealable freezer bag, labelled pesto.

Ready to Eat

These defrost in minutes so are great for those last minute meals.