Mozzarella and tomato hasselback chicken
by
The Batch Lady
- https://thebatchlady.com/r/3174/
Such a simple stuffed chicken breast recipe, so delicious and perfect to have in the freezer for a quick weeknight meal.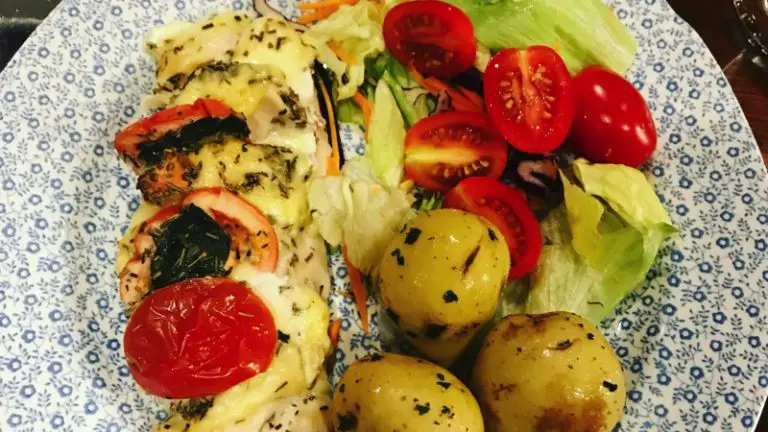 Ingredients
served with 'Batch Lady' Homemade tomato Sauce (optional)
Method
Cut the chicken 4 times along the top of the breast making sure not to go all the way through.

*Known as hasselback style.

In each cut add a slice of mozzarella, slice of tomato and a basil leaf.

Put all 4 chicken breasts in a piece of foil and wrap into a parcel. Place parcel into a sealable freezer bag, and seal airtight. It's now ready for the freezer.

Ready to Eat

Once taken out of the freezer, defrost in fridge. Place foiled chicken on tray and cook in oven at 180ºc for 30 minutes, or until fully cooked.

Batching

These are very simple and easy to make. I usually double up this recipe.