Moroccan lamb chops with pomegranate and pea couscous
by
The Batch Lady
- https://thebatchlady.com/r/3240/
This dish looks fancy but is actually very simple to make. Perfect weekend meal or even for a dinner party.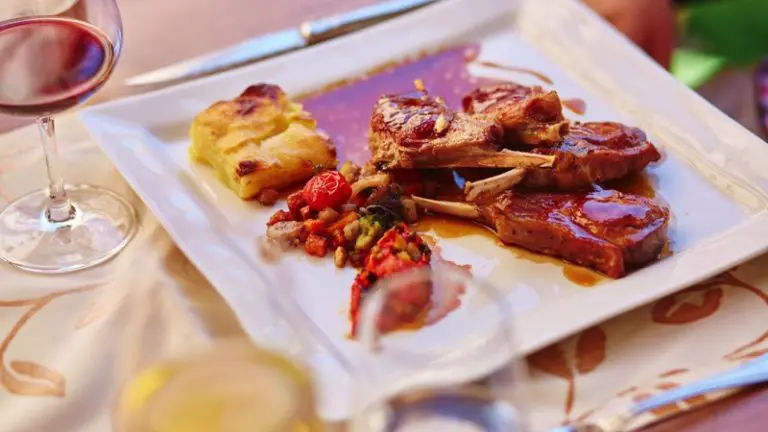 Ingredients
Couscous (100g per person)

Frozen peas

1

cup

(

155

g

)

Pomegranate seeds (optional)

0.5

cups

(

45

g

)
Method
In a small bowl add paprika, ginger, cloves, cinnamon and olive oil and mix together.

Put lamb chops in a large freezer bag and pour over spice and olive oil mix, and mix together.

Label and seal freezer bag.

Ready to Eat

Defrost the bag of lamb chops in the fridge overnight.

Heat oil in hot pan, over a high heat add marinated lamb chops to the pan and cook for about 3 minutes each side for medium rare, slightly longer for medium to well done.

While lamb chops cooking, open a bag of Moroccan dry couscous and add hot water according to packet instructions.

Leave to expand and cook for desired time (please follow packet instructions depending on brand).

At the same time, take one cup of frozen peas and add hot water to pan, cook until ready.

Mix cooked couscous with peas and pomegranate seeds, add to middle of plate and put 3 lamb chops on each plate.

Batch cook

Make lots of bags of marinated chops, as long as you have dried couscous packets in your kitchen cupboards then you have a fab meal.