Mini Mince Pies
by
The Batch Lady
- https://thebatchlady.com/r/4651/
For this recipe i use a 24 hole mini muffin tin. They are the BIGGEST time saver when it comes to mince pies and they look so pretty!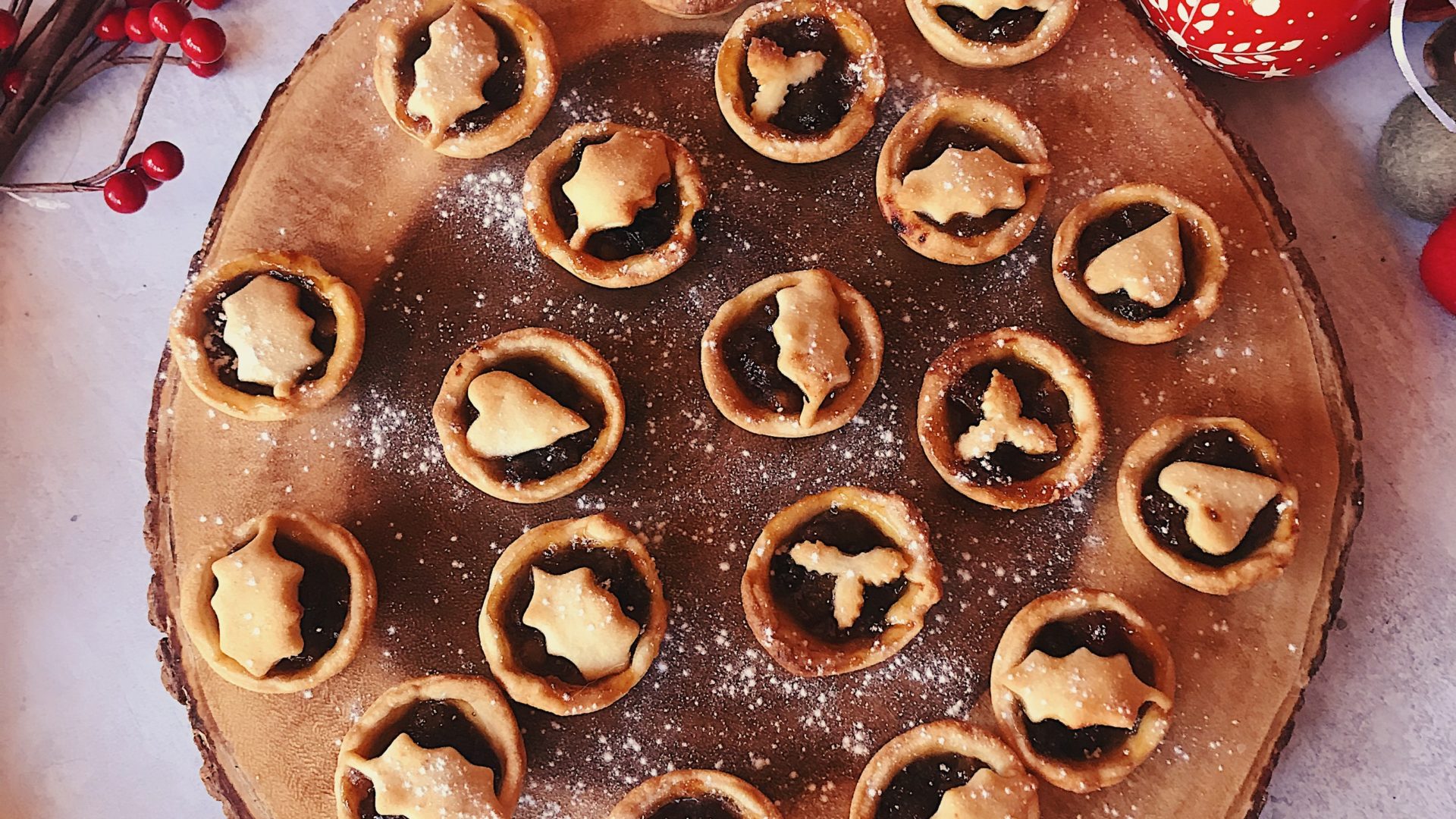 Ingredients
mincemeat

1

jar

(

411

g

)
Method
Unwrap your block of shortcrust pastry.

Roll 24 little balls of pastry out of a shortcrust block. Place the balls in each little holes. With your wooden pusher, dip it into flour, push down in the cnetre of the pastry ball and wiggle it around to create a pastry shell. Continue until you have done all 24.

In each pastry filled hole add about 1 teaspoon of mincemeat to each. Do not overfill as it will bubble over.

With leftover pastry, roll it out with a rolling pin and use cutters such as christmas trees, stars or whatever you prefer to top each mince pie. Place a shape on top of each mince pie.

Place in the oven for 10-15 minutes until golden brown and bubbling. Remember to keep an eye on them as they catch quickly and different ovens can vary in temperatures.

Leave to cool for 2 minutes before carefully removing each pie using a knife and leaving to cool on a wire rack. Sprinkle with some icing sugar.

Ready to freeze

Leave the pies to cool completely before placing into a large reusable freezer bag and popping in the freezer.

Ready to eat

Remove the mince pies from the freezer and leave to defrost fully. They won't take long to defrost if left at room temperature.