Mincemeat and Cranberry Christmas Plait
by
The Batch Lady
- https://thebatchlady.com/r/4641/
A Christmas version of everyone's favourite, the farmers plait!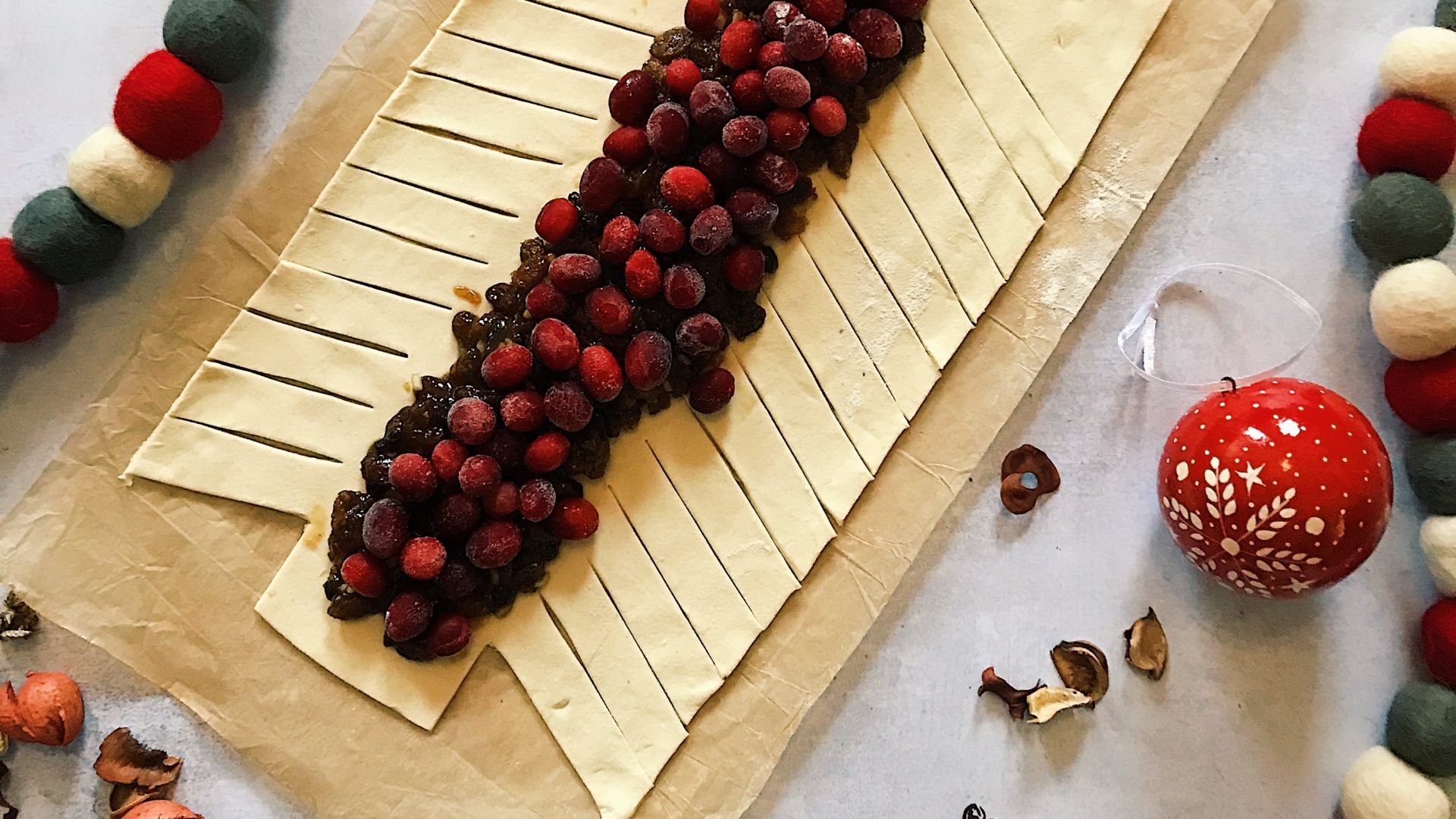 Ingredients
cranberries

1

cup

(

100

g

)
Method
Roll out the puff pastry sheet keeping it on its parchment paper.

Spread the mincemeat down the middle of it and sprinkle over the cranberries over the top leaving a 2cm gap at each end.

Using a sharp knife, make diagonal cuts every 2cm along the length of the pastry at both sides of the filling.

Bring the ends of the pastry and use them to secure the filling at the top and bottom

Brush the edges of the pastry with the beaten egg, then start bringing the pastry strands into the centre, alternating sides so that the pieces overlap to create a plait affect.

Slide the plait, still on its greaseproof paper onto a baking tray and brush all over the with the beaten egg. Sprinkle over the Demerara sugar.

Ready to freeze

Bring up the sides of the greaseproof paper to encase the uncooked plait then wrap it in some cling film. Transfer to a large labelled freezer bag and freeze flat.

 

Ready to eat

Unwrap the plait and place it on a baking tray and brush the top and sides with a little more beaten egg. Transfer to a baking tray and place in the oven at 180oc for around 30 minutes until cooked and golden.