Lemon and Blueberry Loaf
by
The Batch Lady
- https://thebatchlady.com/r/4495/
This loaf is just delicious! Perfect to have in the freezer for when you fancy something sweet.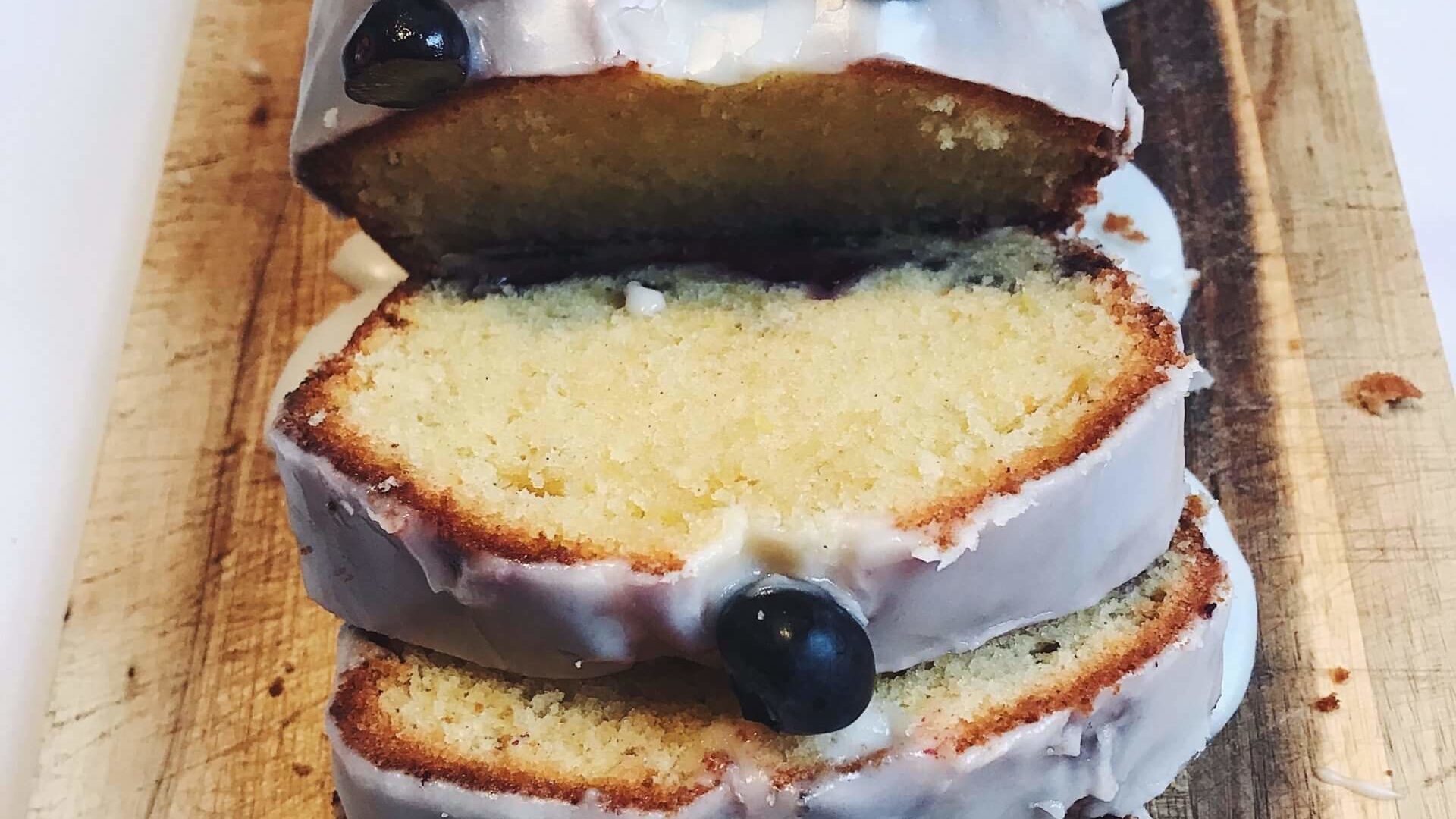 Ingredients
Loaf
Butter

0.75

cups

(

175

g

)

Caster sugar

1

cup

(

200

g

)

Plain flour

1.75

cups

(

225

g

)
Icing
Icing sugar

2

cups

(

250

g

)
Method
Turn on the oven to 180°C and add a loaf tin liner to a 2lb loaf tin.

In a large mixing bowl add the butter and caster sugar. Using an electric whisk or a wooden spoon cream the mixture together until it is light and fluffy.

Add the eggs and vanilla essence and mix.

Sieve the flour and baking powder into the mixing bowl and combine.

Using a fine grater, grate the zest of the lemon and add into the mixing bowl along with the milk.

Pour the mixture into your lined loaf tin and cook in the oven at 180oc for around 1 hour. You will know when your cake is cooked when you take a small knife or skewer and insert into the top of the cake, if it comes out clean it is cooked. If you are planning on freezing, leave the cake to cool and do not ice, it won't last as well in the freezer.

If decorating now, to make the icing simply add the icing sugar to a mixing bowl and add the juice of the one lemon. If the mix is too watery you can add more icing sugar and if the icing is too thick, add a tiny bit of water until you get to the consistency you like.

Pour the icing over the cake and decorate with blueberries.

Ready to Freeze
Once the cake has cooled, slice the cake and freeze it back in its original loaf shape. This will save it drying out.

Ready to eat
When you are ready to eat your loaf, take out of the freezer slice by slice and it will defrost in around 30 minutes at room temperature. Ice now if you would like.