Italian meatballs
by
The Batch Lady
- https://thebatchlady.com/r/3102/
Meatballs are a brilliant dish to have in the freezer for those busy evenings. Easy and delicious!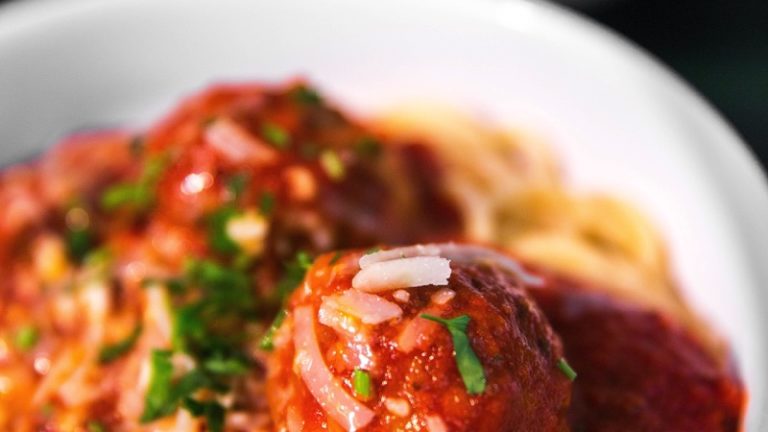 Ingredients
Dried rosemary (or basil)
Method
Method

Mix everything in a bowl then divide the mixture in 4, then in 4 again. This should give you similar size meatballs. Put these on a foil lined baking tray and bake at 180°C for about 15 mins.

Ready to freeze

Once cooled put the meat balls in a sealable freezer bag.
You can pour over 4 ladles of basic tomato sauce mixture, if you wish to make this a whole meal before freezing.
*Basic tomato sauce recipe can be found in sauces section of this website.
(If you freeze these and they are not in the sauce they may get freezer burn due to their small size).
Allow to completely cool before sealing each bag and labelling it.

Batching

This is a perfect meal to make if you are following my minced beef batch morning planner. Why not batch more with similar ingredients? See my 10 mince meals in 1 hr section.

Ready to Eat

Defrost in fridge overnight.
Heat in oven at 180°C for 10-12 mins or pan fry over medium heat until piping hot.
Serve on top of spaghetti with some grated cheese for that easy midweek meal.