Ginger and Broccoli Lamb Stir Fry
by
The Batch Lady
- https://thebatchlady.com/r/4471/
This fantastic lamb recipes uses scotch lamb steaks, it's quick easy and a real crowd pleaser!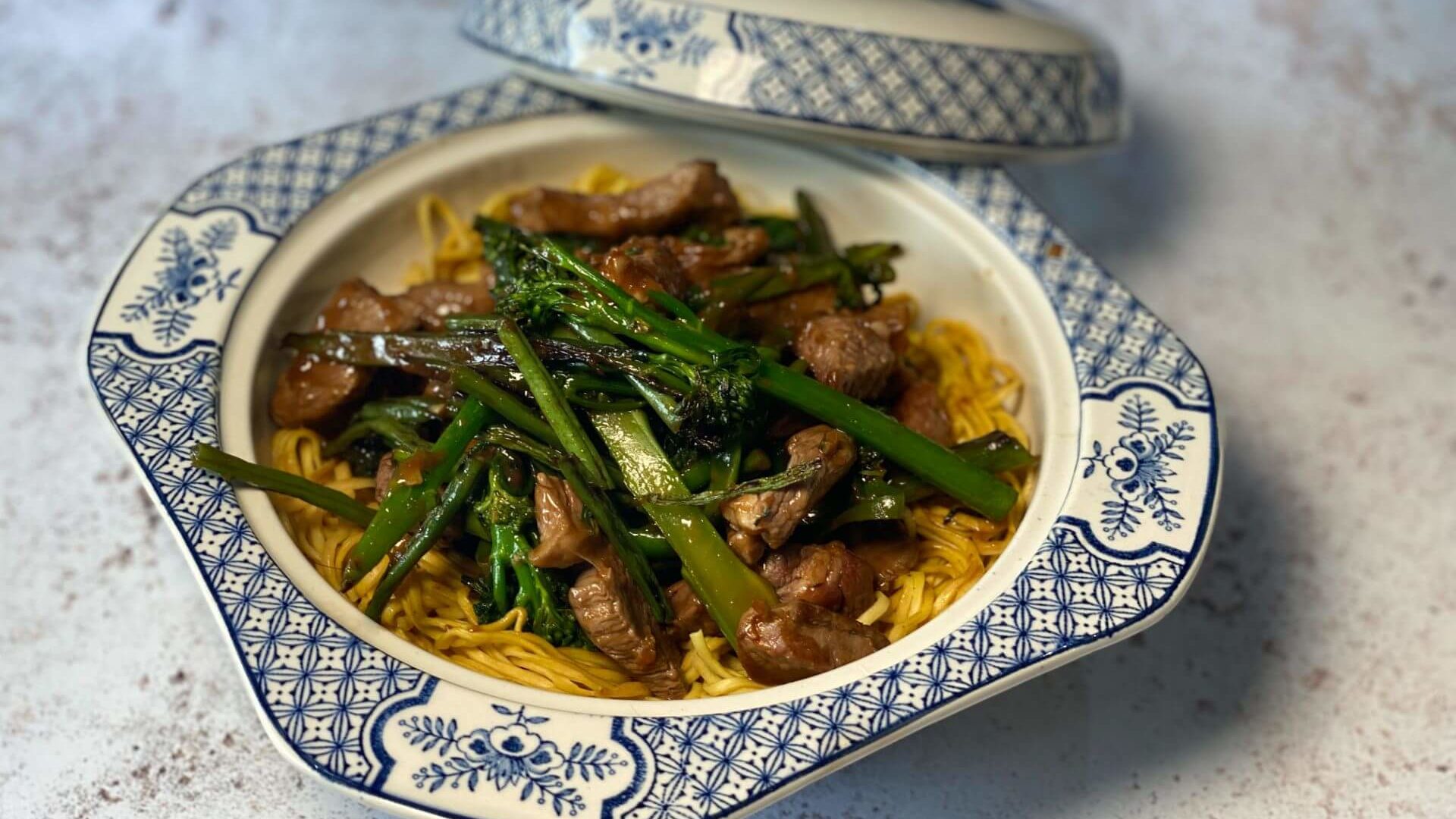 Ingredients
Tender stem broccoli (cut in half)

Green beans (cut in half)

Lamb stock (half a stock cube)
Method
First of all, you want to make your stir fry sauce. In a small bowl add the frozen ginger, frozen garlic, soy sauce, sweet chilli sauce, sesame oil and cornflour. Mix it well with a spoon.

Next, take your lamb leg steaks and slice finely into strips.

If you are planning on freezing, you want to add your lamb strips into a large freezer bag. To another small freezer bag, you want to pour in the stir fry sauce and to another freezer bag you want to add your tender stem broccoli and green beans. Add all the smaller bags to the large freezer bag and place in the freezer.

If you are cooking now, you want to heat a large frying pan and add the 1 tablespoon of olive oil. When the frying pan is hot, add the lamb steak slices. Fry for 3 minutes and then remove with a slotted spoon and set aside.

To the same frying pan add a little more oil and leave to get hot, once hot add the tender steam broccoli and green beans and stir fry for 5 or so minutes until the veggies are tender. Next add the browned lamb back in and pour over the sauce and the ¼ cup of stock. Cook for 2-3 minutes or so to give the sauce time to thicken.

Remove from the heat and serve!

Ready to freeze
Place the large reusable freezer bag with the 2 separate bags inside flat in the freezer.

Ready to eat
Remove the freezer bag and leave everything to defrost. Once fully defrosted cook the stir fry as instructed in the method above.

Serving suggestions
Serve with noodles and a sprinkle of sesame seeds for a wonderfully easy and delicious meal.