Frozen Berry Mixes
by
The Batch Lady
- https://thebatchlady.com/r/4862/
This summer I am bringing you lots of recipes from Border Berries, a local fruit farm in the Scottish Borders. This recipe shows your how to correctly freeze fruit so you can use them in smoothies, deserts, baking or whatever you fancy!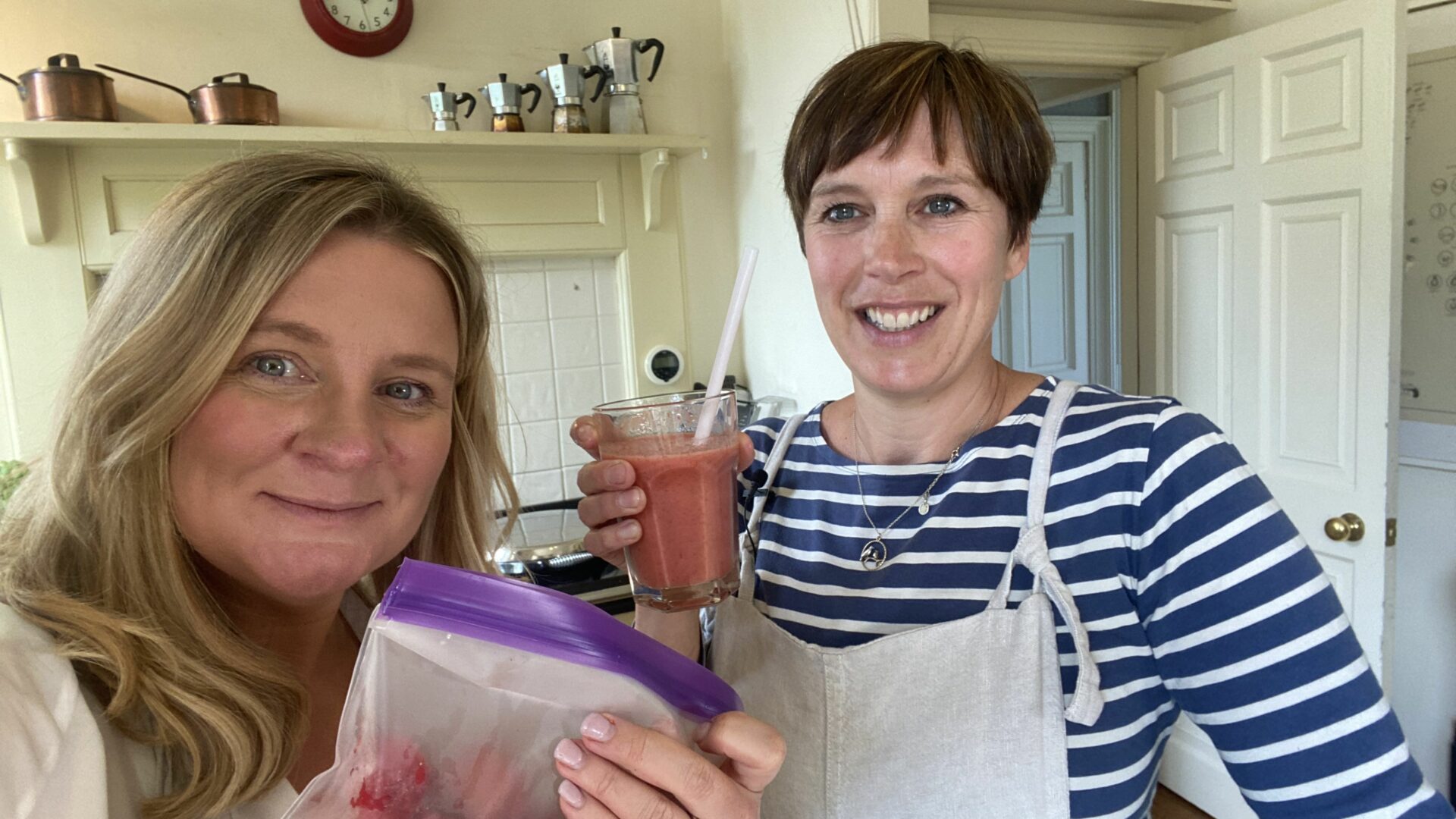 Ingredients
Tayberry, Redcurrant and Blackcurrant Mix
Strawberry and Raspberry Mix
Method
This is not a recipe, more just a guide on how to freeze strawberries, raspberries, tayberries and red and blackcurrants. Make sure you wash the fruit and leave to dry for 30 minutes on a tea towel.

Tayberries, redcurrants and blackcurrants- simply add them all to a large freezer bag so you have a nice mix.

Preparing strawberries- once they have been washed and dried, Slice up any large strawberries and place them on a baking tray and flash freeze for 2-4 hours before pouring into a freezer bag.

Preparing raspberries- once washed, place the raspberries in their punnet straight into the freezer.

Once strawberries have frozen add them along with the frozen raspberries to a large freezer bag ready to use in smoothies or as you wish.

Ready to use:

Strawberries and raspberries-

Good for smoothies. If your blender struggles with harder fruit, leave it to soften for 20mins before using.
Blitz with yoghurt or cream for an instant fro yo or icecream.
Defrost fully, blitz in a blender with a little sugar and you have an instant coulis for ice-cream, yoghurt, freezing as ice lollies – the possibilities are endless.

 

Tayberry, redcurrant and blackcurrant-

Good for adding to a crumble, pie, tart or cooking with sugar for compote. I can't say this is that great for smoothies, the fruits are very sharp and tayberry seeds are quite woody when frozen. Their flavours are superb and punchy so great with apple in puddings, just add them to your crumble or tart when still frozen. Also good defrosted and turned into compote.
Scatter them frozen on top of a brownie or blondie batter and bake for a fruity delight.
Stir frozen into cupcake batter for lovely cupcakes. Use a drop or two of black currant cordial in your butter icing to top them.