Freezable omelette bags
by
The Batch Lady
- https://thebatchlady.com/r/3136/
This couldn't be easier, you can even get the kids to make up their own bags, great recipe for hungry teens in from school or looking for a filling breakfast at the weekend. If you have these bags in the freezer then as long as you have eggs you will have a full meal in minutes.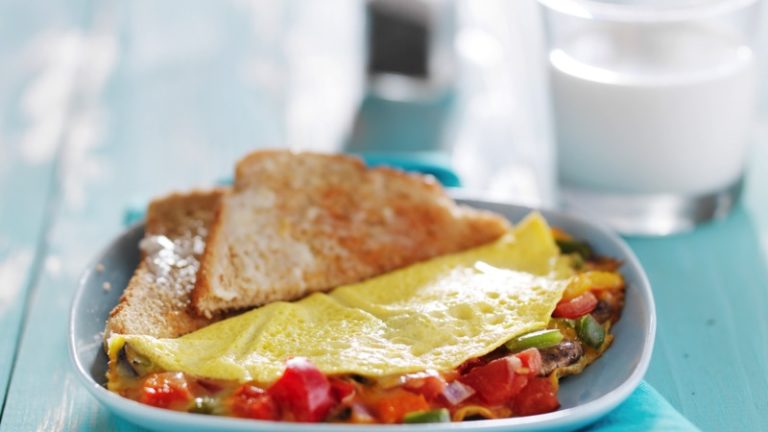 Ingredients
Sliced Ham

1

packet

(

4

slices

)

Frozen peppers

1

cup

(

175

g

)

Fresh Cherry tomatoes (cut in half)

Frozen pre-chopped onions

1

cup

(

115

g

)
Method
Take a sealable freezer bag and fill it with whatever you want (such as above).

Label it with your name and seal. If you are making a few of these for the freezer, then just fill them with the frozen veg etc and put straight back in the freezer.

Freezer flat so they cook better when they are needed.

Ready to eat

No need to defrost, just add some oil to a large frying pan and add the frozen ingredients to the pan. Cook on a medium to high heat until all cooked and piping hot. Remove from heat and in a small omelette pan add a splash of oil and 2 of the eggs mixed with a splash of milk. Once your egg base starts to cook add in 1/4 of the cooked filling and finish cooking your omelette. Repeat x 3.