Freezable guacamole
by
The Batch Lady
- https://thebatchlady.com/r/3247/
Yes, you can freeze guacamole, as long as you make a basic mixture of it then add other ingredients such as tomatoes or onions once you want to use it. I freeze my guacamole in ice cream scoops, as often I only need a little at a time. This is great recipe for saving time, waste and money.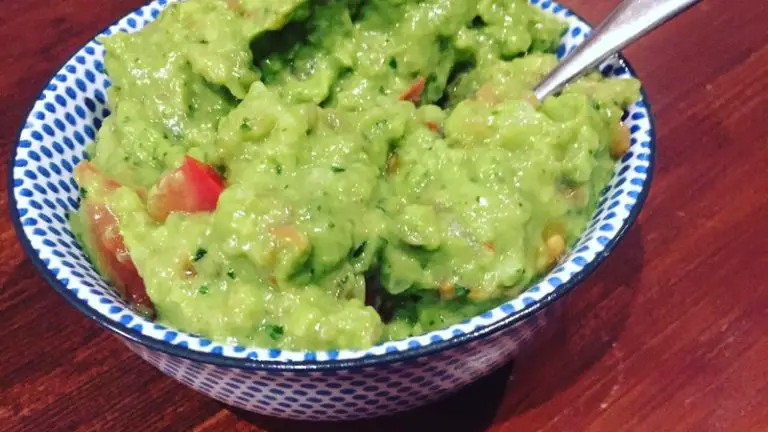 Ingredients
Tomato (optional) - added to the defrosted portion
Method
You can do this by hand or with a blender, if you want it chunky rather than smooth then stick to hand mashing in a bowl.

Add oil and salt to blender jug or bowl squeeze in the juice of the two limes and add the coriander leaves (not stalks).

Next deseed the chili, finally chop and add to the mixture, give this a quick mix just to bring everything together.

Next scoop out your avocado flesh and add it to the mixture, mash or blitz this with the rest of the ingredients.

Hay presto you have basic guacamole.

Now ice cream scoop this out onto a baking tray and put it in the freezer to flash freeze, as soon as it is frozen you can take them off the tray and add them to a labelled freezer bag.

Use the straw method (In the learn section) to remove as much air as possible from the bag.

Ready to Eat?

Simply defrost as many portions as you think you will need, once defrosted I like to add some freshly chopped tomato to my mixture.

Enjoy with Nachos, salads, as a dip, with enchiladas burritos and many more dishes.

Look out for The Batch Lady Mexican Playlist for lots more ideas that work with this recipe.