Fish cakes
by
The Batch Lady
- https://thebatchlady.com/r/3187/
The perfect way to enjoy fish, these fish cakes are so scrummy and so easy to rustle up.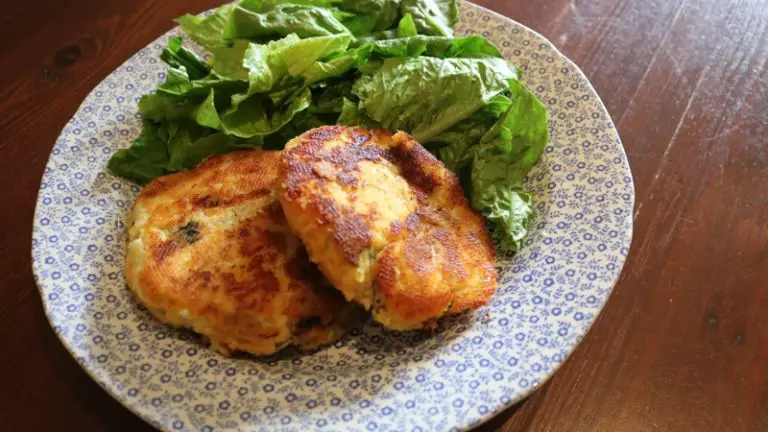 Ingredients
Fresh fish pie mix (or any de-boned fish you like)

1.5

packets

(

600

g

)

Ready-made mash potato

2

packets

(

850

g

)
Method
Put fish on a foil lined tray and cover with foil.

Cook in oven at 180°C for 10 minutes.

Once out, chop into smaller pieces and add the ready-made mash to the chopped fish.

Next add salt and pepper and chopped dill. Mix together well.

Form into paddies any size you wish depending on family members, I make small ones for the children and large for the adults.

Put the egg in a dish and give it a quick beat.

In a separate dish put your breadcrumbs.

Take the paddies and cover them in dipped egg then transfer them to the breadcrumb mixture ensuring that each fish cake is covered in breadcrumbs.

Ready for the Freezer

Put enough fish cakes for 1 family meal in each large labelled sealable freezer bag.
Use the straw method* to ensure all air is out of the bag as these can be prone to freezer burn.

Ready to Eat

Simply defrost in fridge the night before.
These can be pan fried over a medium heat, 8-10 minutes each side, or cooked in the oven at 180°C for about 15 mins, until golden brown and hot in the middle.
These can be cooked from frozen but they will just take about twice as long.

*Straw method = seal your bag leaving a straw sized space at edge of bag, put a straw in and suck out excess air until the bag looks almost shrink wrapped.