Easy freezable cranberry sauce
by
The Batch Lady
- https://thebatchlady.com/r/3281/
This freezable cranberry sauce is so easy and perfect to get prepared in advance for Christmas. Cranberry sauce doesn't just have to be used Christmas, it is brilliant in toasties and sandwiches all year round!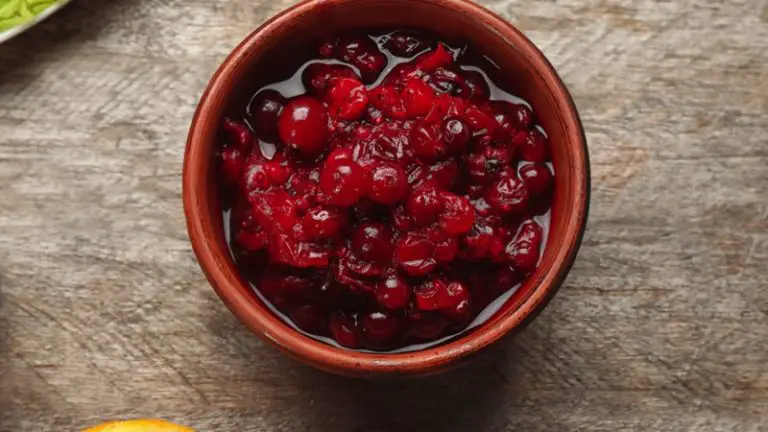 Ingredients
Sugar

0.5

cups

(

100

g

)

Fresh orange juice

1

cup

(

240

ml

)

Port (save some for the end)

0.5

cups

(

120

ml

)

Frozen cranberries

1

packet

(

400

g

)
Method
Take a saucepan and add your sugar, orange juice and port (leave a little port for the end).

Put this on the stove-top and give it a couple of minutes on the heat until the sugar is fully dissolved.

Next add your cranberries, apple and nutmeg to the saucepan and stir, put this back on the stove and allow it to cook for about 20 minutes on a medium heat, stirring every so often.

Once it has reached a jam like consistency then it is done, take it off the heat.

Now you can add the last splash of port.

You can then choose to leave the cranberries whole or to give the sauce a quick blitz with a hand blender.

Ready to freeze

Put the mixture into a Labelled sealed freezer bag and squash until flat. Remember if it's flat it takes up less space in your freezer and defrosts quicker. This makes quite a lot of sauce so you should get enough sauce for 2 large family meals.

Ready to Eat

Simply defrost, heat until bubbling in a saucepan on the stove top and serve.
If using a microwave cook for 3 minutes.