Easy freezable bread sauce
by
The Batch Lady
- https://thebatchlady.com/r/3331/
I love bread sauce. It is so delicious with chicken and turkey and a great little side dish.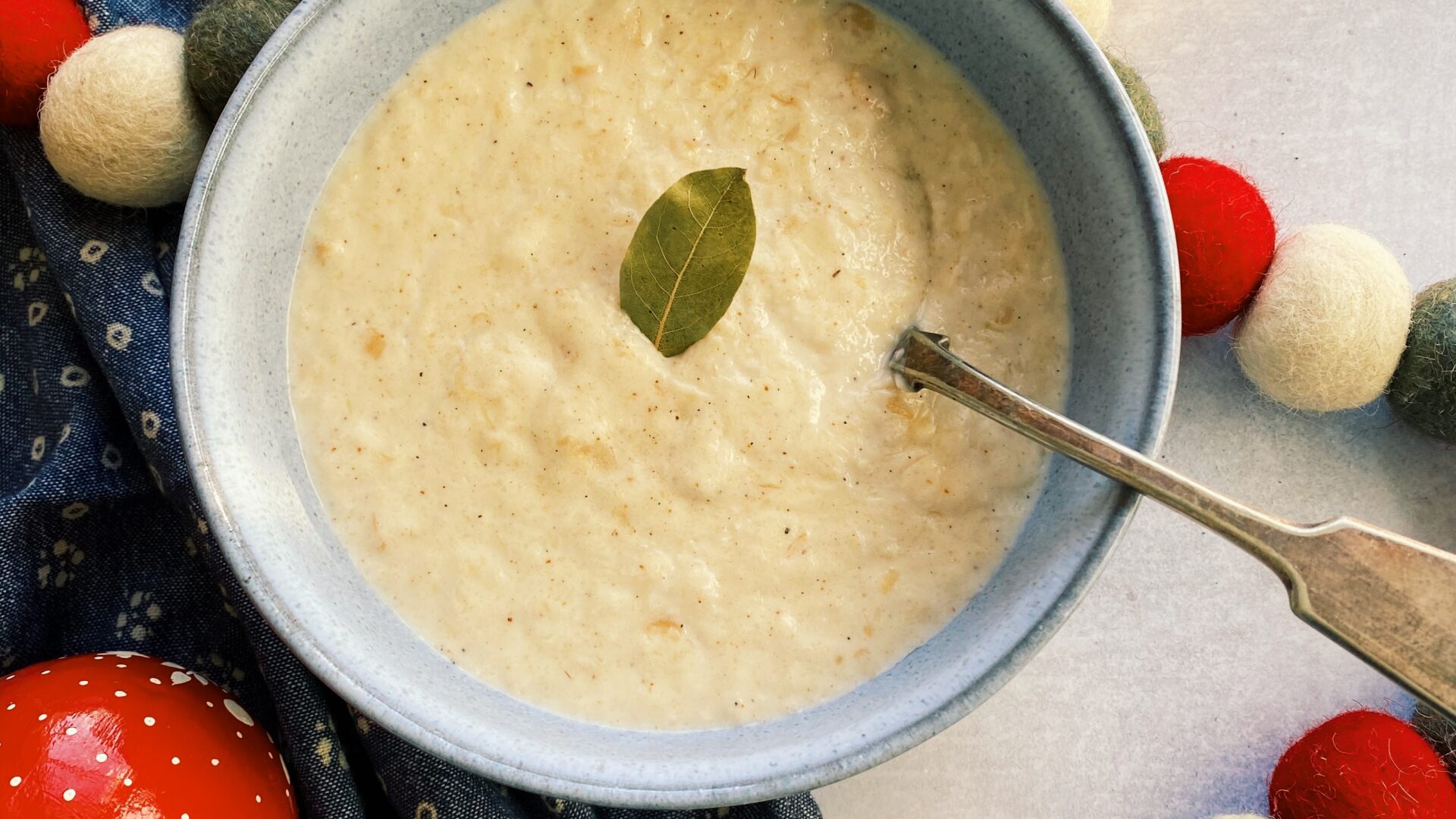 Ingredients
Milk

2

cups

(

480

ml

)

Breadcrumbs

1

cup

(

45

g

)

Cream

0.25

cups

(

60

ml

)
Method
Make breadcrumbs in your food processor, you only need 1 cup so don't worry if you don't have a food processor you can always just grate your bread.

Take ½ an onion and stud it with the cloves, then in a saucepan add 2 cups of milk, the onion, nutmeg, bay leaves and salt and pepper.

Put it on your stove-top and leave it to simmer for 10 minutes.

Next, take it off the heat and run the milk through a sieve so you are left with just the flavoured milk.

Pour the liquid back into the original pan and add your breadcrumbs and double cream and stir, allow it to thicken on the heat for a few minutes, then take off the heat and leave to cool.

Ready for the Freezer

Simply put the mixture into labeled sealed freezer bags. Flatten bags to ensure you can stack them in your freezer.

Ready To Eat

Simply remove from freezer and defrost overnight in fridge or use the cold-water method.
Once defrosted heat in saucepan on the hob or in the microwave, if it's a bit thick simply add some more cream or milk to it.

If heating in the microwave heat for 3 minutes.