Easy Christmas Gravy
by
The Batch Lady
- https://thebatchlady.com/r/4976/
This recipe is more of a hack than a recipe and shows you how to make gravy in advance for Christmas so you don't have to faff around in the kitchen on the big day! Cooking a chicken in the run up to Christmas means you can use the juices left in the roasting tin to make a really delicious gravy. Enjoy!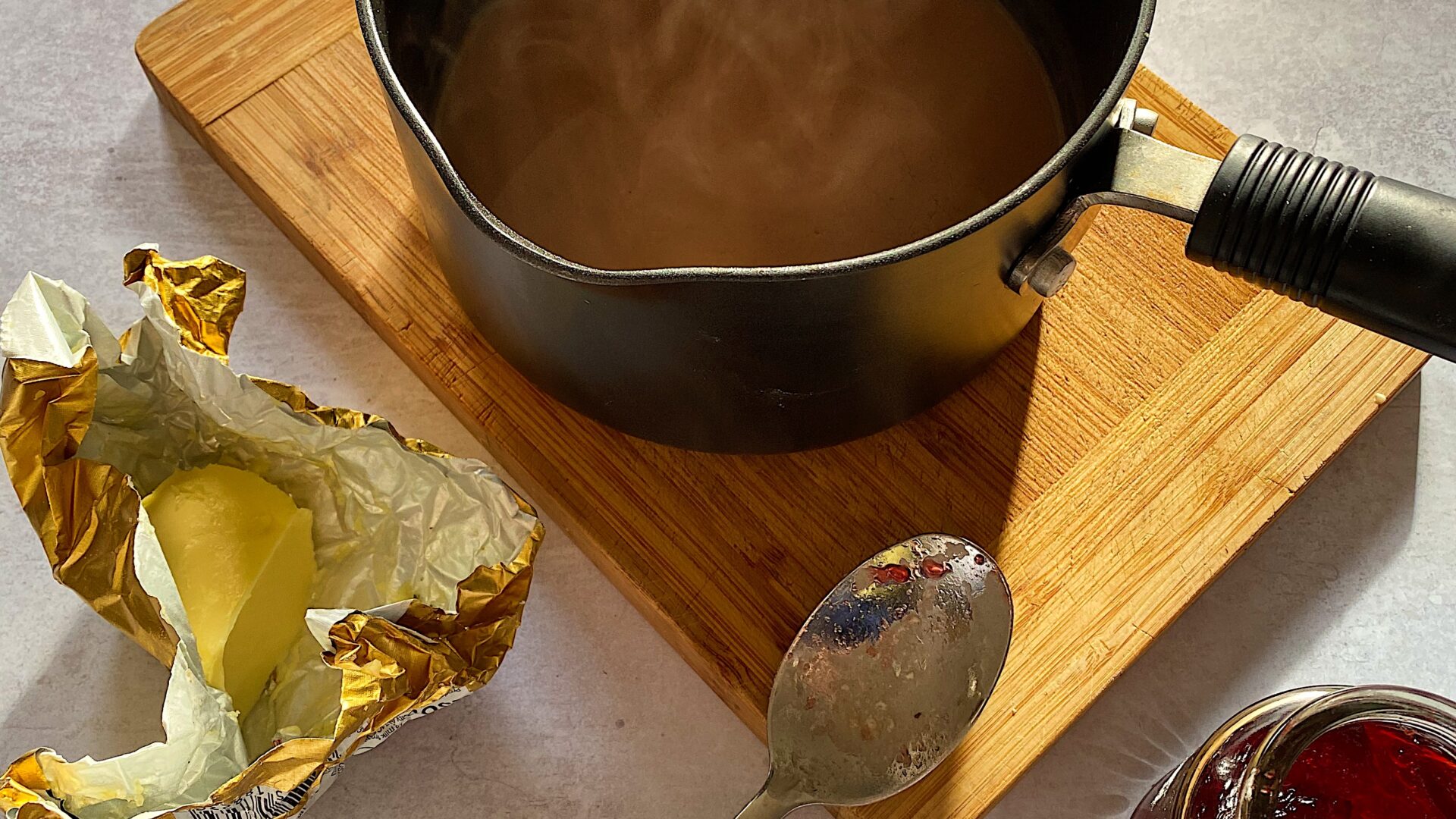 Ingredients
cranberry sauce (optional)
Method
To your baking tray with the chicken juices add 1 heaped teaspoon plain flour and whisk.

Next add gravy granules and boiling water and place back on the heat or decant into a saucepan and heat through until boiling and thickened. Add the optional white wine and redcurrant/ cranberry sauce at this stage and cook for a further 5 minutes to cook of the alcohol.

Once nice and thick, remove from the heat and sieve out any vegetables. Leave to cool before pouring into a freezer bag.
Ready to freeze

Once cooled, place the freezer bag of gravy in the freezer.
Ready to eat

Remove from the freezer and leave to fully defrost, reheat in a saucepan and add in any extra cooking juices from the cooked turkey. Pour into a jug and serve along with your Christmas dinner.