Creamy sun-dried tomato pasta sauce
by
The Batch Lady
- https://thebatchlady.com/r/3501/
This sauce is so delicious and easy to make. The sauce is best when it has been blended but don't worry if you haven't got a hand blender, simply chop the sundried tomatoes into small pieces. This sauce is delicious over ravioli or tortellini, but any pasta will do!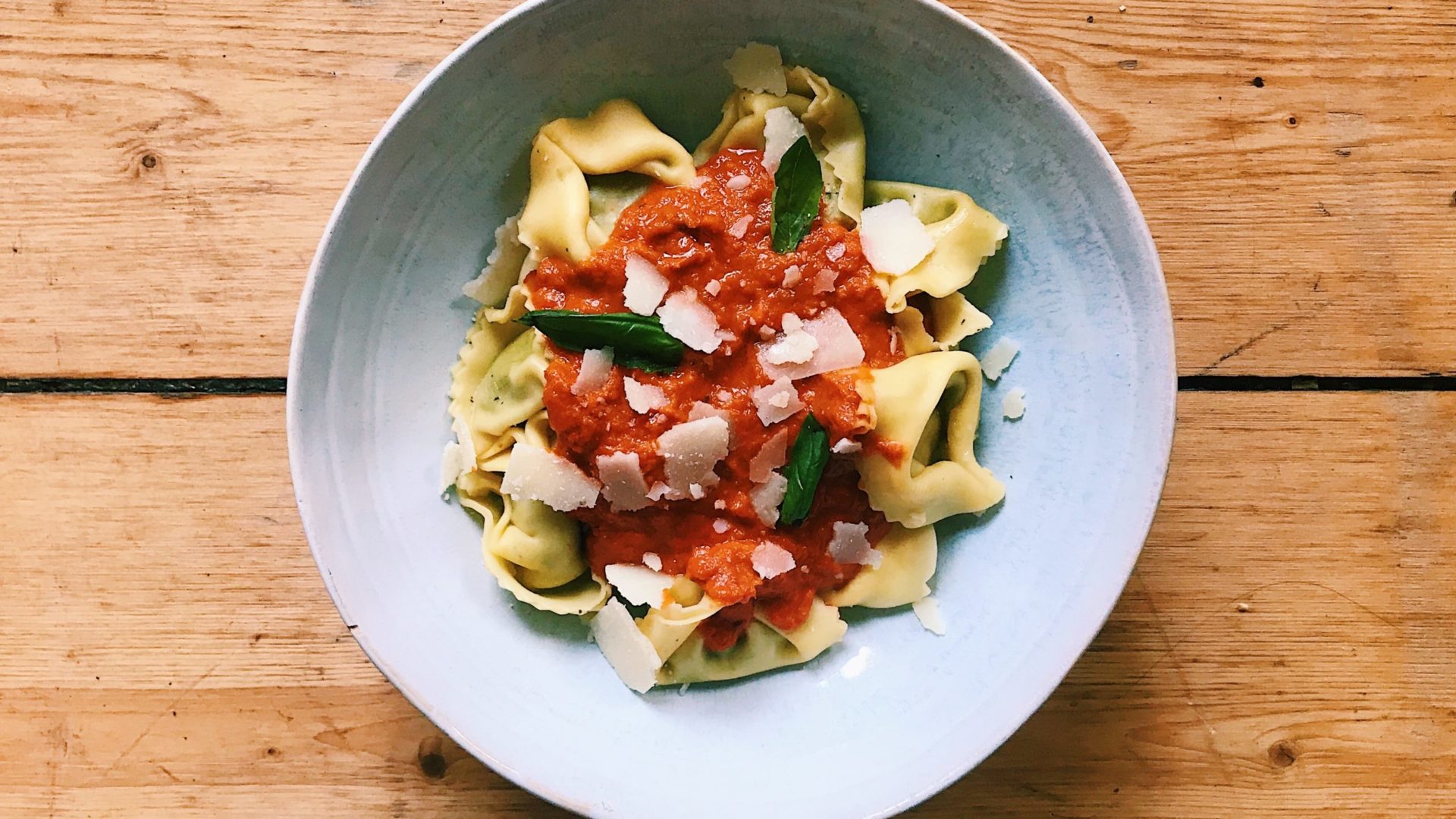 Ingredients
Frozen chopped onions

1

cup

(

115

g

)

Sun-dried tomatoes (drained of oil)

1

jar

(

285

g

)

Cream cheese

0.25

cups

(

100

g

)
Method
Heat the oil in a saucepan on a low to medium heat and add the diced onions and garlic. Cook until softened.

Add the passata and drained sundried tomatoes and cook for around 15 minutes until the sundried tomatoes have softened.

Now add the cream cheese and remove the pan from the heat.

Using a hand blender, blend the sauce and season with salt and pepper to taste.

Ready to Serve

Now your sauce is ready to top your favourite pasta. Filled pasta such as tortellini or ravioli goes wonderfully with this sauce.

Ready for the Freezer

Once the sauce has cooled, pour the sauce into a labelled reusable freezer bag and freeze.

Ready to Eat

Once the sauce has defrosted add to a pan and brill it slowly up to temperature on a low heat until piping hot. Ladle over the pasta of your choice and sprinkle with some optional fresh basil leaves.