Creamy garlic chicken with leeks & tomatoes
by
The Batch Lady
- https://thebatchlady.com/r/3163/
This is a great one-pot dish that the whole family will love, I have been serving this dish for years.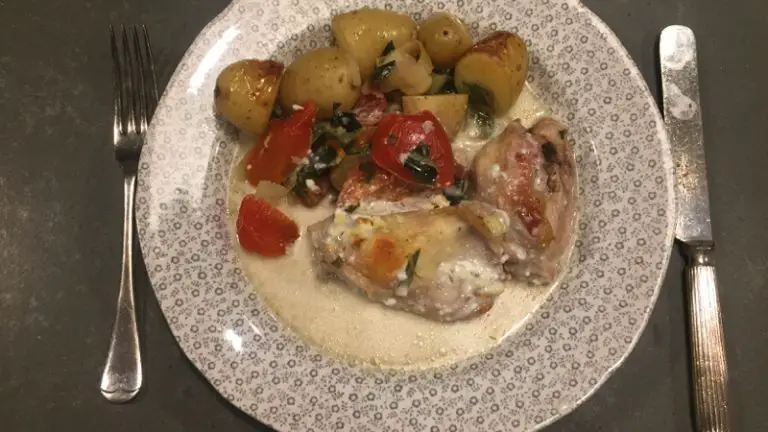 Ingredients
Chicken thighs (with skin on)

Full fat garlic Philadelphia cheese

1

tub

(

280

g

)

Frozen pre-chopped leeks

2

cups

(

140

g

)

New potatoes

1

bag

(

750

g

)
Method
Take the chicken thighs and carefully slide your fingers in between the skin and the meat, creating a pocket in which you can add the garlic Philadelphia. Use all the cream cheese amongst all the chicken.

Place this in a large bag.

Next quarter the tomatoes and add these to the bag with the chicken.

Add the 2 cups of frozen leeks to a separate, small bag and place in the larger bag with chicken.

Ready for the freezer

Label bag and place in freezer flat

Ready to Eat?

Defrost the bag overnight in the fridge.

In a large casserole dish, place some olive oil and salt and add the leeks.
Put lid on and cook the leeks for 10 minutes.
Add the rest of the ingredients from the bag to the casserole dish.
Then add a small bag of new potatoes.

Cook with lid on until the potatoes are soft and the chicken is cooked through, (Approx 30 – 40 minutes @ 180oc).

Batching

In prepping the recipe you are simply putting raw ingredients together so it makes perfect sense to make two bags.