Creamy Cajun Pasta Sauce
by
The Batch Lady
- https://thebatchlady.com/r/3493/
This sauce is seriously yummy and is cooked in under 15 minutes!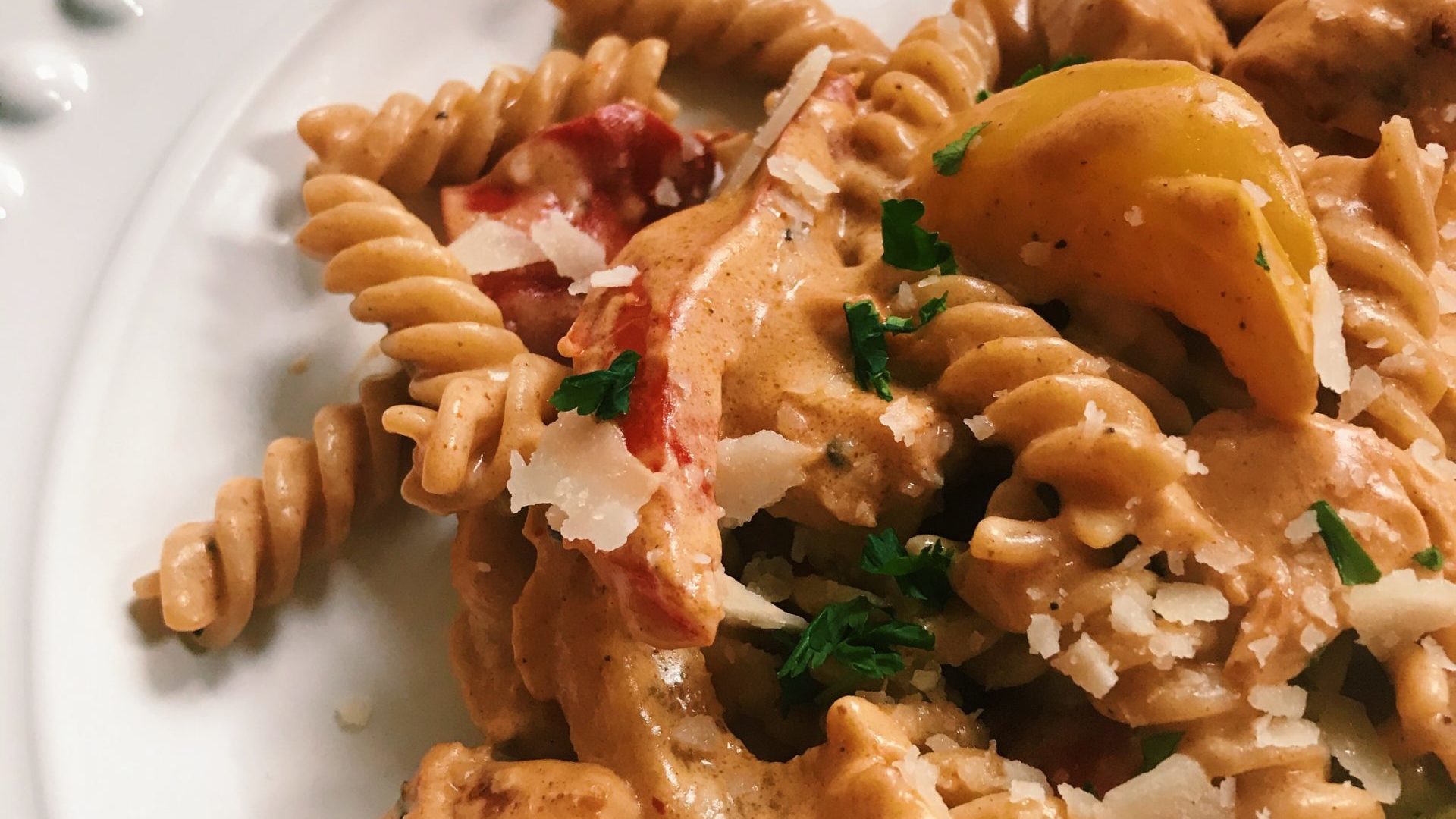 Ingredients
Frozen pre-chopped peppers

2

cups

(

350

g

)

Frozen diced onions

1

cup

(

115

g

)

Creme fraiche

1

tub

(

300

ml

)

Pre-grated cheese

1

cup

(

60

g

)
Method
Cut the chicken breasts up into chunks.

In a large frying pan, heat the oil on a medium heat. Add the diced chicken breasts, pre chopped peppers, onions and garlic and cook until chicken is cooked through and the peppers have softened. This should take around 8 minutes.

Add in the Cajun spice and cook for 1-2 minutes.

Reduce the heat and add the crème fraiche and grated cheese. If the sauce is too thick, add a little water to loosen it.

Remove from the heat and season with salt and pepper.

Ready to Serve

Your sauce is now ready to top your favourite pasta. A wholemeal pasta goes particularly well with this sauce.

Ready for the Freezer

Once the sauce has cooled completely, place in a reusable freezer bag and freeze.

Ready to Eat

Once defrosted, heat the sauce in a pan on a low temperature and bring it up to heat slowly until piping hot. Pour over pasta of your choice.