Cottage pie
by
The Batch Lady
- https://thebatchlady.com/r/3095/
A real family favourite, the perfect comfort food!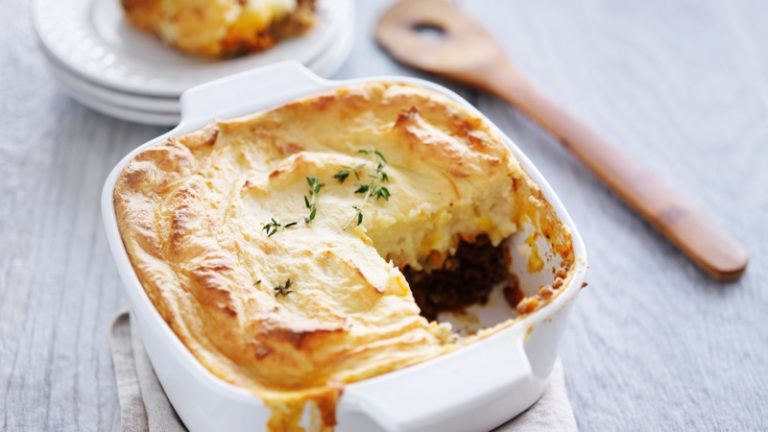 Ingredients
Chopped tomatoes

1

tin

(

400

g

)

Tomato puree (or tomato ketchup)

Onions (frozen & pre-chopped)

1

cup

(

115

g

)

Carrots (frozen & pre-chopped)

1

cup

(

70

g

)

Fresh button mushrooms (chopped in half)

1

cup

(

70

g

)

Fresh pre-cooked mash potatoes

2

packets

(

800

g

)
Method
Heat the oil in a pan over a medium heat. Fry the onion and carrots until soft.

Add the minced beef and cook until just brown.

Add the dry stock cube (crumble in fingers).

Next add the tin of tomatoes and tomato puree, mix well.

Add the mushrooms and mix again.

Place in a heat proof dish and add your ready-made mash (crumbling it on top as per the video).

Ready for the freezer

For a large freezer: Freeze in heat proof dish with lid.

For a small Freezer: Freeze pie filling in freezer bag and freeze flat, just remember to buy your ready-made mash on the week you plan to eat it.

Ready to eat

Defrost in fridge overnight.

If already in dish take off lid and heat in oven at 180°C for 30-40 mins until piping hot all through.

If frozen in a bag, empty into dish, add potato topping and heat as above.