Coronation Chicken Pie
by
The Batch Lady
- https://thebatchlady.com/r/5084/
This is the perfect celebration pie and looks great as a centre piece on the table. Decorate the pie as you wish to suit the occasion and it will go down a treat!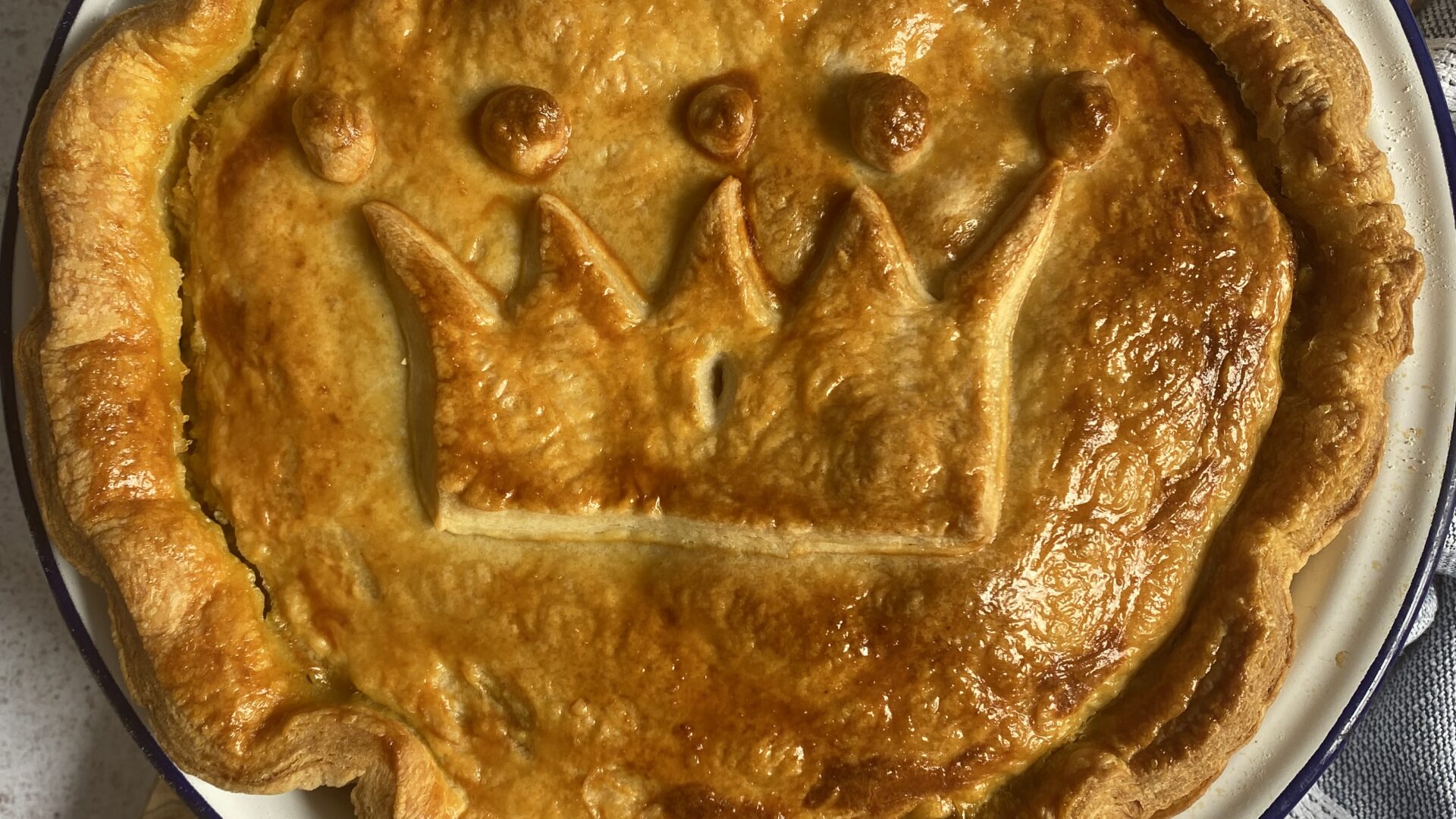 Ingredients
Tikka spice paste or tikka curry powder
Method
Preheat the oven to 180oc. Take a large piece of tin foil and place the chicken breasts in the middle, season and then bring the tin foil up and over to create a parcel. Place the parcel on a baking tray and into the oven for 25-30 minutes to cook.

Meanwhile, add a pan to a medium heat and add a tablespoon of olive oil. Add the onions and cook until soft.

Once soft, add in the tikka spice paste and cook for 2 minutes and then remove from the heat and add to a mixing bowl.

Once the chicken is cooked, remove from the oven and shred while still hot using a fork. Add the shredded chicken to the mixing bowl along with the creme fraiche, mayonnaise and mango chutney. Mix, season to taste and leave to cool.

Roll out the pastry to about £1 in thickness. Find yourself a pie dish and cut out a circle around 3 inches larger than the pie dish. 

Lay this circle in the pie dish and let the sides drape over the edge. Using a fork, make a few pricks in the pastry. 

Now cut out another circle of pastry that is as big as the base of the pie dish, this will be your top. 

Pour in the cooled filling to the lined pie dish. Lay the lid over the top of the filling and press it to meet with the base layer of pastry. Cut off any overhanging pastry. 

Take the beaten egg and brush all over the top of the pie.

Cut out any decoration with cutters in the leftover pastry, and place them on top of the pastry and then give each decoration a little egg wash.

Place in the oven for 30-35 minutes until golden. Leave to cool.
Ready to freeze

Once cooled, wrap up well in cling film and foil keeping it in the pie dish and freeze.
Ready to eat

Remove from the freezer and leave to defrost.

Preheat the oven to 180oc.  Remove any cling film then recover the pie in a little tin foil to stop the top during and then place in the oven for 25-30 minutes until hot.